THE WATER HEATER INSTALLATION PROCESS
The process of installing a hot water heater must follow strict plumbing and regulatory requirements. This is why it's crucial to have a licensed technician perform the installation.
Our technicians start the installation process by turning off all utilities leading to the water heater and removing any water stored inside of it so we can safely remove it and place in the new one.
Following that, our qualified technicians will carefully install your water heater and calibrate it for optimum performance.
DON'T GET LEFT OUT IN THE COLD
Following the successful installation of your new water heater, you may immediately notice some beneficial changes.
Energy savings.

Faster recovery time.

More peace of mind.
For your comfort and convenience, it is best to replace your water heater as soon as it breaks.
At Schuler Service, we know how important it is to have a properly functioning water heater. That's why we provide same-day installations.
Our technicians are certified water heater specialists and can provide accurate service at affordable rates. We'll make sure your water heater is installed according to code.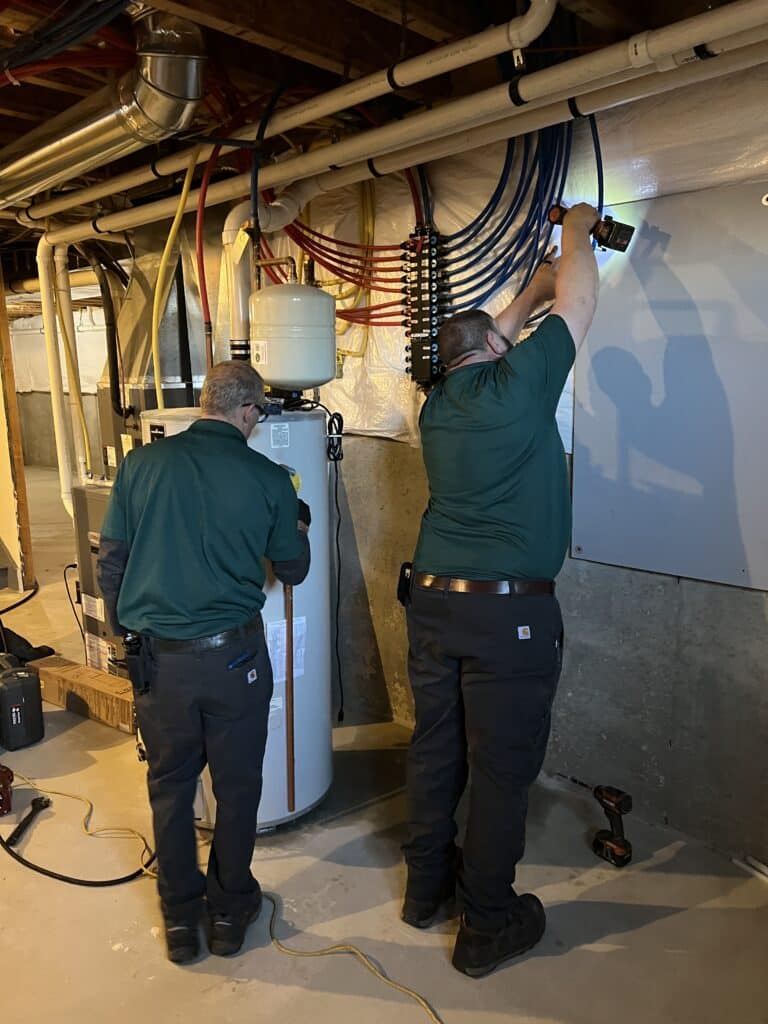 Our Top Plumbing Services