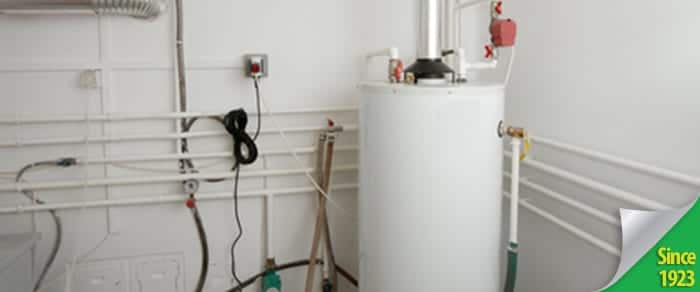 SIGNS YOUR BOILER NEEDS REPAIR
You should always be aware of how your boiler normally functions and take note of any changes in its performance. Naturally, changes will happen much much more frequently during the winter.
Be on the lookout for these common trouble signs:
Unfamiliar sounds coming from your boiler

Faulty thermostat

Water accumulation on or around the unit
Pay extra attention to older boilers, as these are much more likely to have issues as their parts gradually wear out. Older boilers are not as energy-efficient as newer models, so continuing to use an outdated boiler may be costing you on your monthly energy bills.
If you notice or suspect that you may be experiencing any of these problems, the experts at Schuler are here to assist you!
OFFERING PROMPT AND EFFICIENT BOILER REPAIR
We recommend that you immediately contact our technicians at the first sign of any boiler trouble. Most boiler problems can be quickly remedied if caught early enough. Ignoring problems can lead to a complete breakdown of the system in a very short amount of time,  leaving you without heat or hot water.
If you want to be proactive, you should call for professional help to extend the life of your heating system as soon as possible.
If you're looking to replace your old boiler, let us know! We'll be happy to recommend and install a more energy-efficient model for you. Our friendly technicians handle all boiler issues large and small, and we get them done right the first time.