SIGNS YOU NEED NEW TILES INSTALLED
Older homes may have years of damage to the existing tilework from natural wear and tear. If you've had a previously bad tile job, the grout can wear out between the tiles. Older tiles or poorly laid tiles can also shift and break, causing your flooring to become a hazard for anyone walking through.
Your bathroom is an area where new tilework is important to preserve your home's safety. Cracked or missing tiles on your bathroom wall allow moisture to enter, leading to mold growth. It also softens the thinset, which causes more tiles to fall from your walls. If you're noticing any cracked tiles in your bathroom, contact our team as soon as possible. We will inspect the problem area and explain what needs to be done.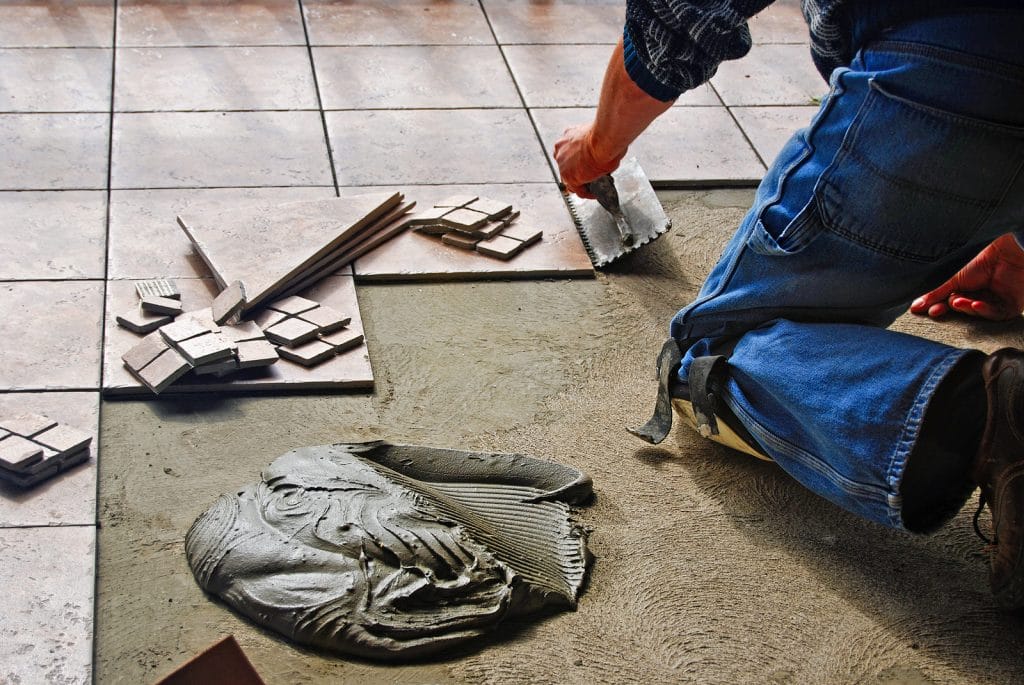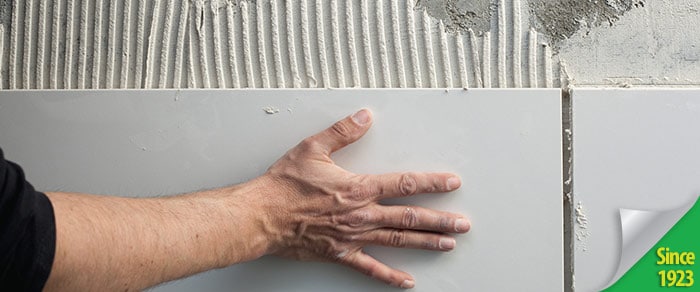 NEW TILES MEAN A CLEANER MORE VIBRANT HOME
Tile floors are ideal for a busy home. Unlike carpet, tiles don't absorb odors and stains. Tiles are also easier to clean. Our showroom features a variety of sizes and lively colors to suit any home. Whether you're looking to add a special touch with accents or backsplashes, or you've decided on a more basic design, we provide the inspiration to transform your home or business into a stylish new space.
KEEP YOUR HOME SAFE: TRUST YOUR TILEWORK TO EXPERIENCED PROFESSIONALS
Trust your tilework project to experienced professionals. If the job is not done properly, it can cause many problems. Not only will your floor look messy, but it can be dangerous for people to walk on. Our team of licensed professionals will make sure your home or office looks fantastic with our careful tilework service. We can completely remodel your floor space, or we can perform repairs to an existing tile job.
To ensure a successful tile job, we first prepare by removing any old flooring and make sure the exposed surface is smooth and even. Then we begin laying the tiles. Once they are set, the thinset and grout will need time to dry. During this period, avoid stepping on the new flooring.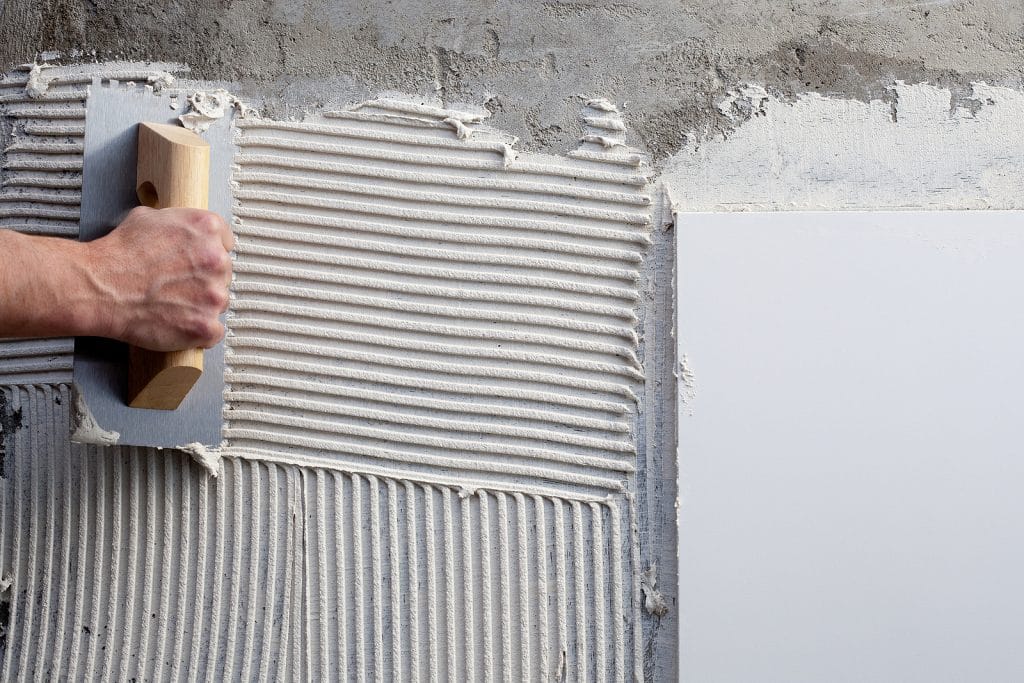 Service may be our last name, but it's our first priority as your dedicated kitchen & bathroom remodelers in Allentown, PA. Schuler Service has been providing quality solutions for your plumbing, heating and kitchen and bathroom remodeling needs since 1923.
Call us today at 
(484) 246-6405

to discuss your next renovation project & schedule a consultation.