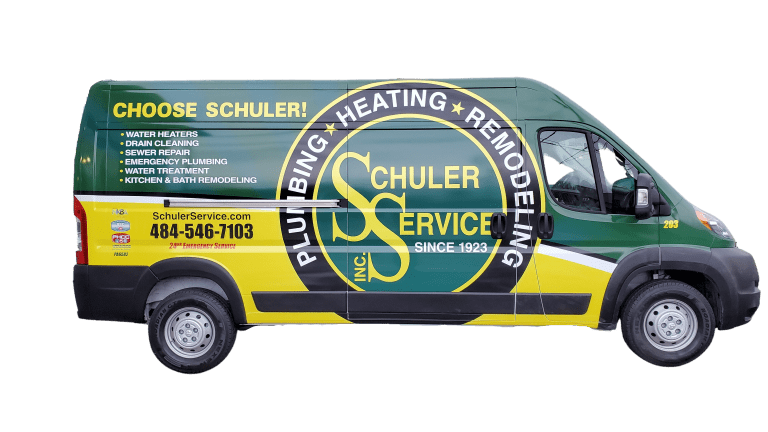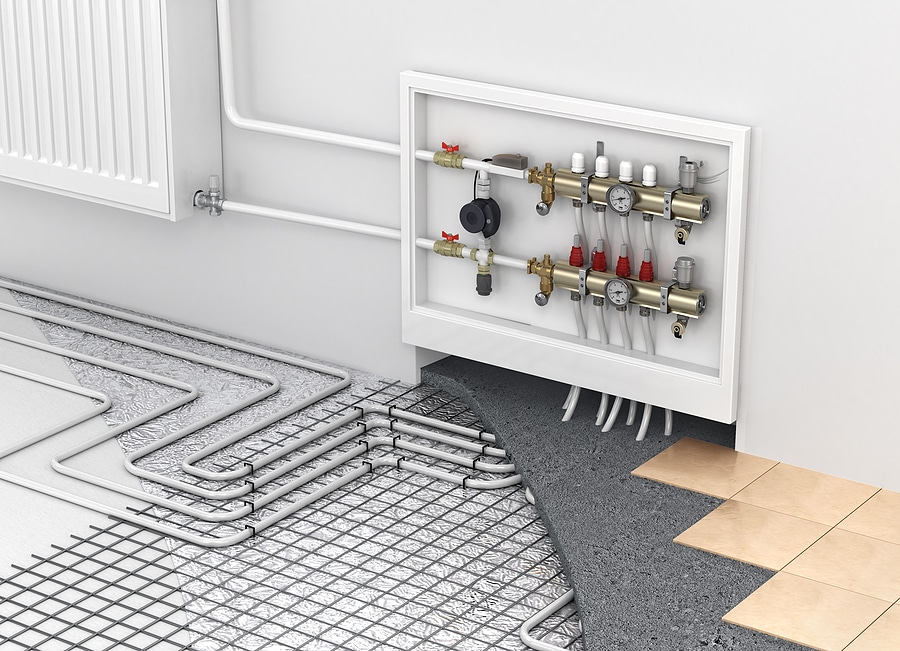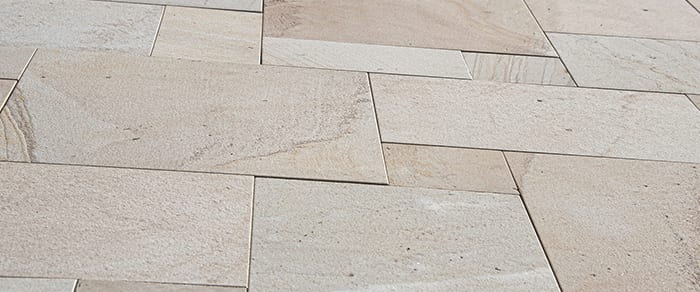 THE VALUE OF HYDRONIC RADIANT FLOOR HEATING
Comfort and cost are two important factors when it comes to deciding on a heating system for your home or business. Let's discuss why hydronic radiant floor heating systems are a smart investment.
Straightforward Installation:
Hydronic radiant floor heating systems are not complicated to install; however, they still require professional installation to ensure they are fitted properly.
A robust plastic tubing is normally installed in a grid pattern under your floor.
The plastic tubing carries heated water and transmits its heat to the flooring.
The floor then radiates the heat throughout the rest of the occupied space.
This creates a much more efficient heat profile for your space than a forced-air heating system.
Our technicians will install a hydronic radiant floor heating system during initial construction of a building slab, or under existing floors with accessible space. In residential homes, the hydronic tubing is attached to the sides of the floor joists, just underneath the floor. The floor is then turned into a giant radiator that transmits heat throughout your home in a very efficient manner.
Let's compare the cost and efficiency between hydronic radiant floor heating and forced-air systems. Forced-air systems heat the air space in the dwelling; since the hot air rises, the air nearest the ceiling is warm while the floor remains cold. In addition, the volume of air in the dwelling space that must be heated is greater than the area of the floor itself, so heating the air in the dwelling versus heating the floor results in a substantially higher heating cost.
Hydronic radiant floor heating typically offers a 30-40 percent lower total heating cost than a forced-air system—all while providing greater comfort. A forced-air system creates maximum heat at the ceiling, minimal heat at body level, and almost nothing at the floor. This is a poor heat profile that lowers efficiency. Hydronic radiant floor heating offers an ideal heat profile that involves maximum heat at the floor, where your feet are. This heat radiates upward and provides a comfort zone at body level, with minimal heat at the ceiling.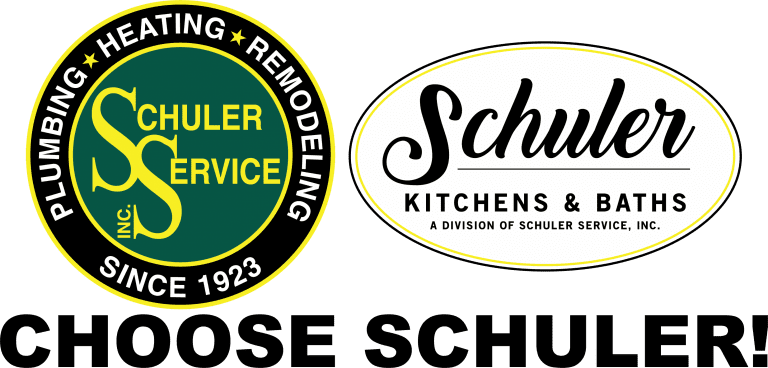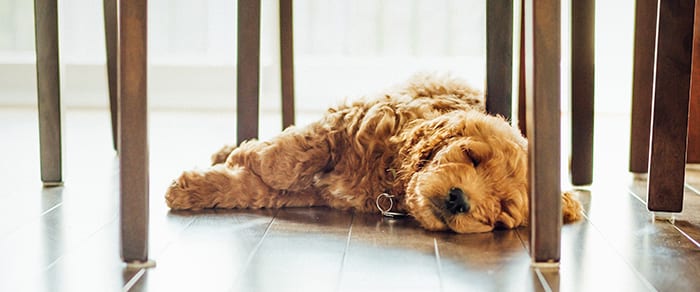 Work and Live Peacefully!
With hydronic radiant floor heating, you are free of the noisy fans and blowers that forced-air systems use. This allows you to work and live in a peaceful environment.
The lack of blowers also means there is no dust, pollen, pet dander, or fumes circulating throughout your space. There is also no ductwork, which gives you more room and an uncluttered living space.
More Comfortable Dry Air
Hydronic radiant heating ensures you have dry air in your space, which is a more comfortable environment for people, pets, and plants.
Compare hydronic radiant floor heating to the typical forced-air system, and we're sure you'll find hydronic radiant heating to be your ideal solution.