Looking for a trustworthy plumbing contractor in Allentown, PA? Call Schuler Service today at (610) 434-7103 for a free estimate! Take advantage of our current online specials and discounts to save on your next service.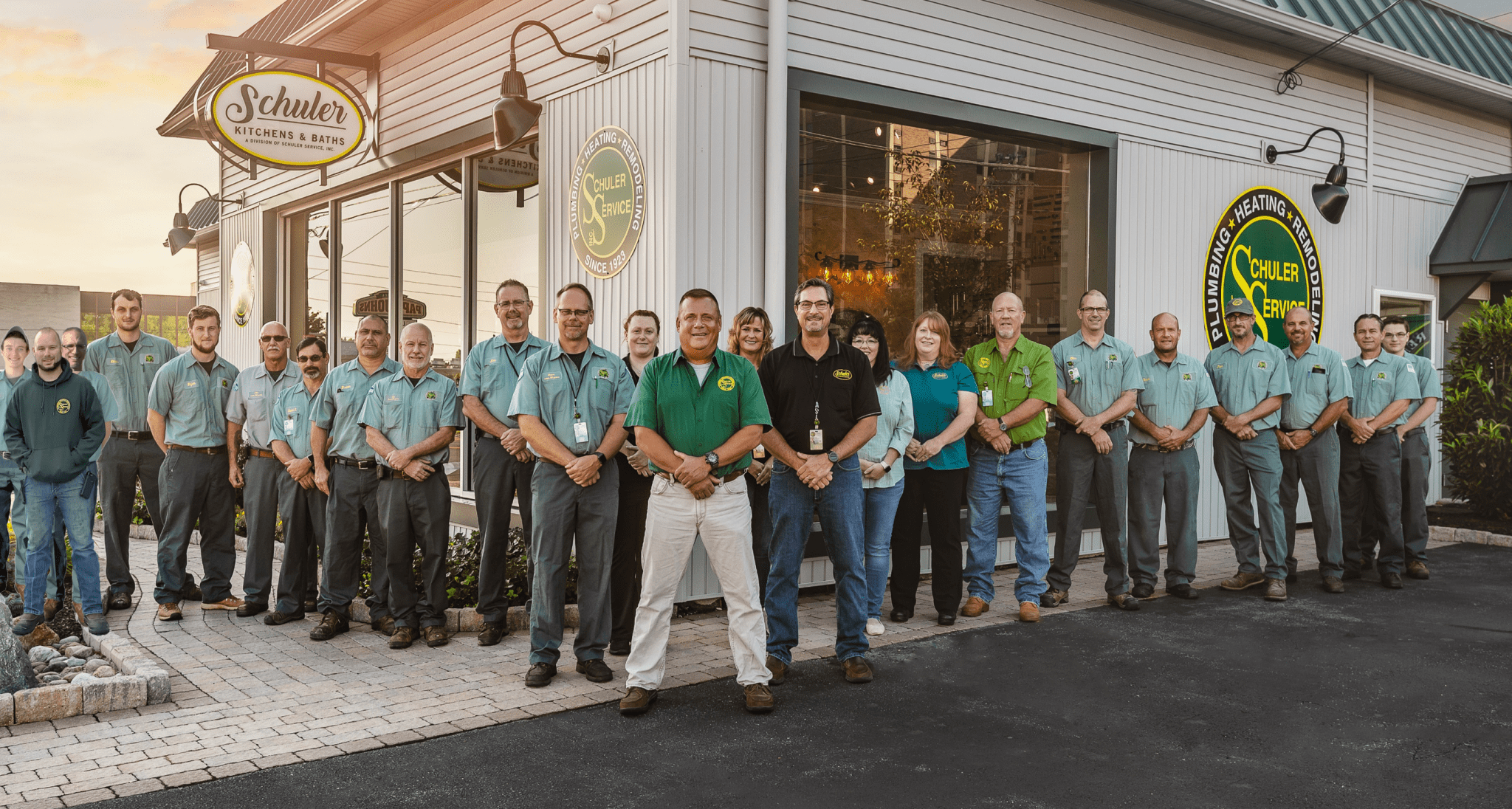 Need a dependable and experienced plumbing company? One that stresses professional service, pride in workmanship, and a clean work environment with respect for your home? Call Schuler Service, your Allentown neighbors with nearly 100 years of experience in the plumbing, heating and remodeling fields. Take a look at our client reviews to see what everyone has been saying about our work!
Quality Solutions From Master Plumbers
Our highly trained technicians are prepared to handle any job, no matter the size. Whether you need plumbing or heating services, bathroom or kitchen remodels, clogged sewer or drain services, water heater repairs or water treatment, our expert technicians will get it done in a prompt, professional manner—all at an affordable price. Book an appointment online or call us!
Our well-educated, experienced crew proudly holds the following certifications and awards: Allentown Master Plumber License #PM3, Residential Electrician License, and EPA Certified Renovators License.
We also maintain membership with several professional organizations, including: Quality Service Contractors Member, Member National Kitchen & Bath Association, Plumbing-Heating-Cooling Contractors Association Member, Lehigh Valley Chamber of Commerce, Angie's List Super Service Award, A+BBB Rated, Nextdoor Winners Award, Lehigh Valley Magazines Best Plumber 2018 and 2019, Lehigh Valley Magazines Best Kitchen & Bath Remodeling Company 2018. Who's Who 2019 Best Plumber, Nextdoor Neighborhood Favorite Plumber 2017, 2018, 2019, 2020, Morning Calls' People's Choice Award for Best Plumber in the LV for 2019 and Best Bathroom Remodeler 2020.

Service may be our last name but, it is our first priority as your plumbers in Allentown PA and the surrounding areas.
Call Schuler Service today at (610) 434-7103 for the top plumbers in Allentown, PA!