Many homes are starting to catch on to tankless water heaters. If you're looking for professional tankless water heater services in Allentown, it's best to find out as much as you can about the unit to determine if it's right for your home. Contact Schuler Service for help with installations and repairs.
What's So Great About Tankless Water Heaters?
Plenty! The beauty of tankless heaters is that you never run out of hot water, and you can digitally control the water temperature. This translates to lower energy bills and plenty of money saved in the long run.
Tankless water heaters can last for 20 years or more if properly maintained. That's almost twice the lifespan of conventional tank water heaters!
It's crucial that you keep your water heater in good condition, and look to professional technicians to handle any maintenance needs or repairs. You don't want to pay someone to practice on your water heater! The last thing you need is exposure to carbon monoxide due to a poorly installed or improperly vented unit.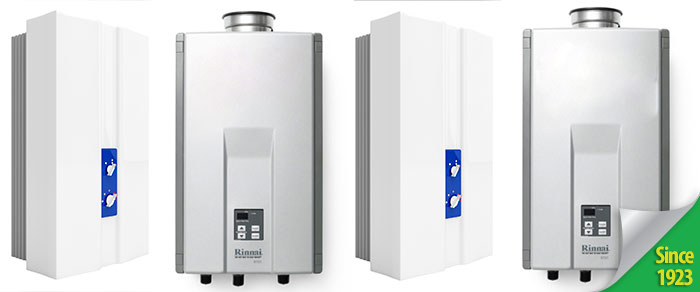 Signs of Trouble? Get Your Heater Repaired ASAP!
It's best to contact one of our trained technicians if you notice extremely hot water coming from your faucets. This may be an element or thermostat problem.
If you notice that the water is not coming out at the proper temperature or it just doesn't seem hot enough, contact Schuler Service for a professional evaluation.
If you notice cracking noise coming from your water heater (particularly from a gas water heater), you may have excessive magnesium and calcium build up in the water heater.
If you have inadequate hot water pressure it may mean your coil may need cleaning. Or there could be an obstruction on the outlet of your water heater.
Call Us Today!
Schuler Service has been perfecting the art of plumbing since 1923. Our industry has continued to change since then, with new standards and more advanced technology to help your home stay safe. But one thing has remained constant: our dedication to providing the best plumbing solutions. You've got questions, we've got answers!