Allentown Thermostat Replacement Services
Need thermostat replacement services in Allentown, PA? Let Schuler Service help! Call us at (610) 434-7103 for immediate assistance. Click here to take advantage of our current online specials and discounts!
Get the Problem Fixed Right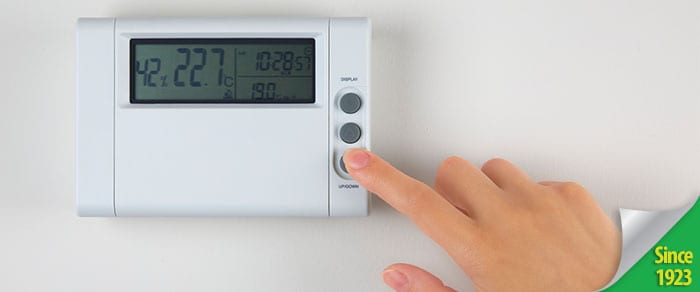 Thermostats can become damaged over time and need to be replaced using brand new equipment. Our technicians at Schuler Service handle thermostat replacements for our neighbors in Allentown, PA. Take a look at our client reviews to see what everyone has been saying about our work!
Quality Thermostat Replacements
If your thermostat is not providing the heat you desire, and you have trouble changing the temperature in different rooms, the thermostat may need to be replaced. Changing the thermostat yourself is risky because you are working with dangerous electrical components. It's best to let your professional technician handle the replacement.
Our technicians at Schuler Service are heating experts and know the safest way to handle your thermostat replacement. You might need a thermostat replaced in each room, or you might just want to update your current system. We will work with you to provide the best service for your home.
Sometimes a repair is all that is needed to keep your thermostat working properly. When our technicians arrive at your home for service, we will first evaluate your current thermostat system. This way, we can tell you the cause of the problem and determine whether a repair or replacement is needed.
Your home's heating system is important in keeping your whole house comfortable. If you adjust your home's temperature using a thermostat, you probably already know how easy it can be to set the comfort level specific to your family's needs. Let us help you keep your home warm this winter!
Schuler Service has been perfecting the art of plumbing since 1923. Our industry has continued to change since then, with new standards and more advanced technology to help your home stay safe. But one thing has remained constant: our dedication to providing the best plumbing solutions. You've got questions, we've got answers!
Is it time to replace your thermostat? Call Schuler Service at (610) 434-7103 to schedule an appointment with our friendly technicians!