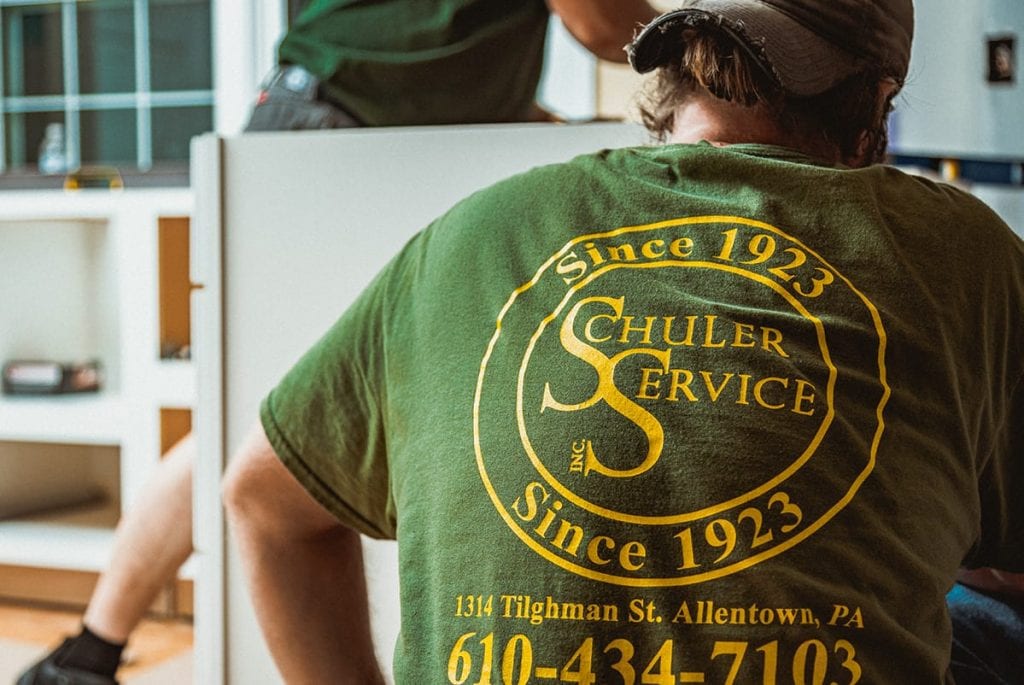 WHY CHOOSE SCHULER SERVICE
It's hard to come by quality, professional service these days. But it's the only kind we know at Schuler Service. Since 1923, we've made it our priority to provide the best plumbing and remodeling experience for our clients in Allentown and the surrounding Lehigh Valley areas. With our up front pricing, you'll know the cost of the job before we start! Take a look at our client reviews to see what your neighbors are saying about our work!
Your home deserves service from the best technicians in Allentown, PA. Call Schuler Service at (484) 263-0486 for expert plumbing and remodeling solutions. Click here to take advantage of our current online specials and discounts!
HOW WE PROVIDE AN UNFORGETTABLE CUSTOMER EXPERIENCE
We respect you and your home: 
Your home may already be in disarray from a plumbing mishap – you don't need your plumbers making any additional mess! That's why we always wear shoe covers and use drop cloths during our service calls.
We're up to date on industry standards: 
We continue to stay on top of the latest plumbing standards and safety measures. We are Master Plumbers who are active in several professional organizations, including the Allentown Master Plumbers Association, PHCC, QSC, Greater Lehigh Valley Chamber of Commerce, and the Better Business Bureau.
We offer high quality products: 
Most plumbing companies just focus on the plumbing. But at Schuler Service, we offer the best in home improvement products. Our vast showroom features brand-name faucets, countertops, toilets, and more for your kitchen or bath remodel. We even have in-house carpenters for customized products!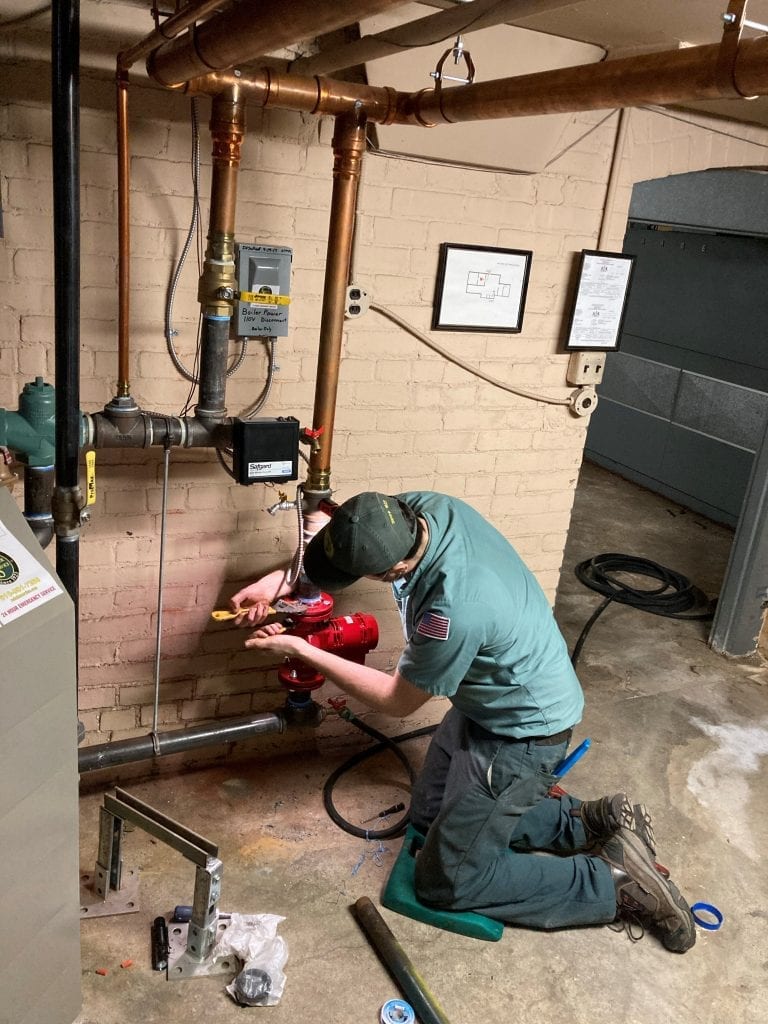 Schuler Service has been perfecting the art of plumbing since 1923. Our industry has continued to change since then, with new standards and more advanced technology to help your home stay safe. But one thing has remained constant: our dedication to providing the best plumbing solutions. You've got questions, we've got answers!
Trust the Master Plumbers from Schuler Service for all of your plumbing needs. Call us today at (484) 263-0486 to schedule an appointment!