Clogged Toilet Repair Services in the Greater Allentown Area
Need a clogged toilet repaired in or around Allentown, PA? Call Schuler Service at (610) 434-7103 for immediate assistance. Click here to take advantage of our current online specials and discounts!
Schuler Does the Job Right, Every Time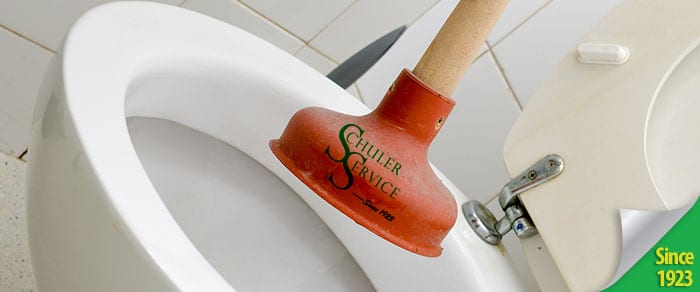 No one likes a clogged toilet. Truth be told, this situation can become a living nightmare, especially if your family is confined to a single bathroom. If you dread the possibility of being stuck with a clogged toilet, contact Schuler Service today.
A clogged toilet is a dirty job, so let the premiere toilet repair experts in the Greater Allentown Area handle the task! Take a look at our client reviews to see what your neighbors are saying about our work!
What Causes a Clogged Toilet?
Unfortunately, many people tend to think that if they want to get rid of something for good, the toilet is the place to go. We don't usually realize that toilets were not made to accommodate everyday trash.
Things like diapers, baby wipes, cat litter, paper towels, and the occasional children's toy were never meant for the toilet, yet every so often we do encounter these issues.
This is especially the case when it comes to older toilets that have been worn down over time. In older commodes, the natural buildup of minerals that cling to your toilet's jets and pipes can also poise a clogging risk.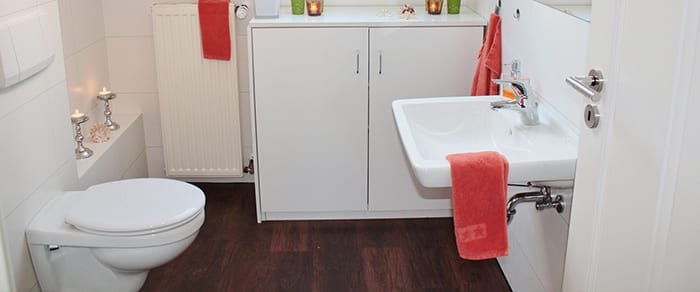 Don't Wait to Call A Professional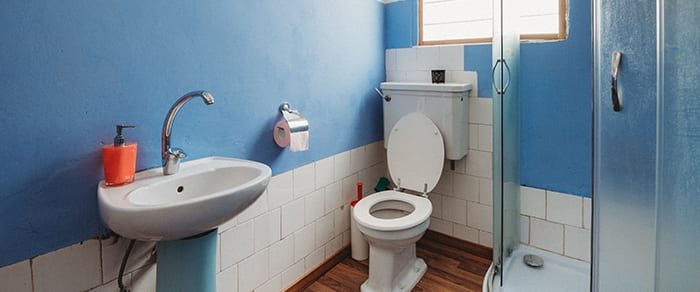 Leaving a clogged toilet without attention for any length of time will not only make things chaotic in the house, but it could also pave way for a more complex, expensive dilemma.
When you call a professional plumber, you'll save yourself money, time, effort, and stress. When in crisis, turn to the qualified and experienced technicians at Schuler Service. We've seen and fixed it all.
When your toilet becomes clogged with foreign junk, don't wait for the problem to get worse. With just one phone call, all of your problems can be resolved with friendly, professional help. Call us today and get your toilet unclogged the right way!
Our technicians at Schuler Service are skilled experts in their field. They have been trained to handle even the toughest toilet clogs the right way. With state of the art equipment, our technicians take away all of the stress and frustration that tends to come with this type of situation.
Need help with a stubborn toilet clog? Call your local Greater Allentown plumbers at Schuler Service! You can reach us at (610) 434-7103.