Looking for ideas for your new kitchen or bath? Stop by Schuler Kitchens & Baths today and see our state of the art showroom!  Our new showroom will inspire your imagination as you explore the possibilities for your remodel project. Whether you're looking for the trendy or the traditional, we've got it all. Our knowledgeable staff will be on hand to answer your questions and guide you through the process.
Once you are ready to move forward with your remodeling project, don't forget to check our great financing options through Green Sky, Click here to learn more.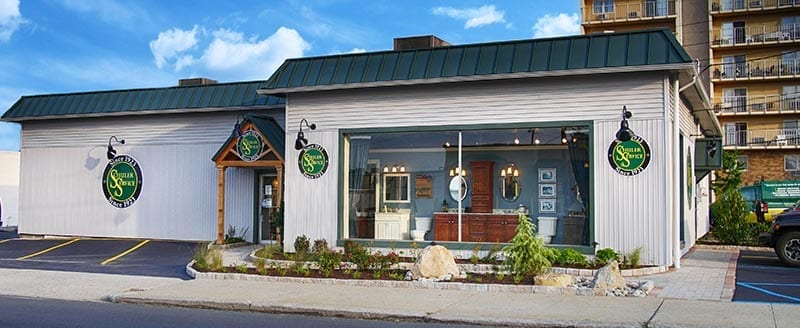 Visit Our Showroom!
Showroom Hours: M-F 8:00am – 5:00pm or by appointment
Are you more of the Do-It-Yourself type? We carry a wide range of supplies, from the smallest part to a whirlpool tub. Call or stop by today!
On Display:
All Types of Faucets
Vanities and Tops
Medicine Cabinets
Ceramic Tile and Vinyl Flooring
DIY Parts
Linen Cabinets
Toilet Toppers
Toilets and Bidets
Laundry Tubs
Custom Frameless Shower Doors and Enclosures
Tub Units and Enclosures
Whirlpools and Vertical Spas
Vessels and Lavatories
Stainless Steel Indoor/Outdoor Garage Cabinetry
Corner Shower Stalls
Tub and Shower Stalls
Bathroom Accessories
Dimmers and Lighting
Kitchen Displays
Kitchen Sinks
Bathroom Displays
Granite, Quartz, Wood, Corian, Concrete, and Laminate Countertops
Solid Surfaces
Toilet Seats
Personal Shower Equipment
ADA Approved Grab Bars
Pedestal Sinks
And so much much more!
Call Us Today!
Schuler Kitchens & Baths has been perfecting the art of remodeling since 1923. Our industry has continued to change since then, with new standards and more advanced technology to help your home stay safe. But one thing has remained constant: our dedication to providing the best remodeling solutions.