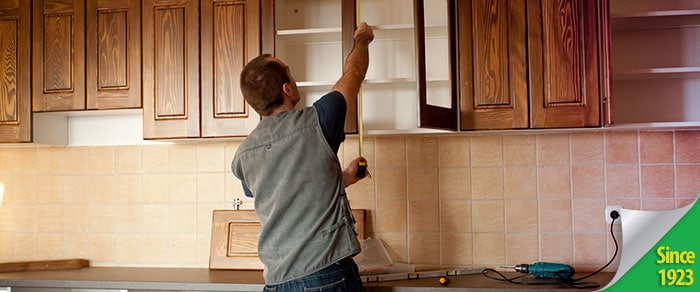 INSTALLING YOUR NEW CABINET OR VANITY
When you call us for a new cabinet or vanity installation, we will help you hash out your ideal design. Do you have a custom unit in mind, or do you want to visit our showroom for ideas? If you'd like something unique, our carpenters will create a custom model for you. We focus on function and efficiency and feature only the highest quality in cabinets and vanities, whether you're looking for a name-brand set or want us to provide a completely personalized creation.
STOCK CABINETS AND VANITIES
For a faster turnaround and more affordable pricing, take a look at our stock models. Our stock cabinets and vanities feature a durable finish and a range of styles and colors for every taste. For more specific rooms, we also have on display linen cabinets, medicine cabinets, and stainless steel cabinets for your garage!
If you are also remodeling your kitchen or bathroom, we will provide additional recommendations for your countertops, flooring, plumbing fixtures, and lighting.