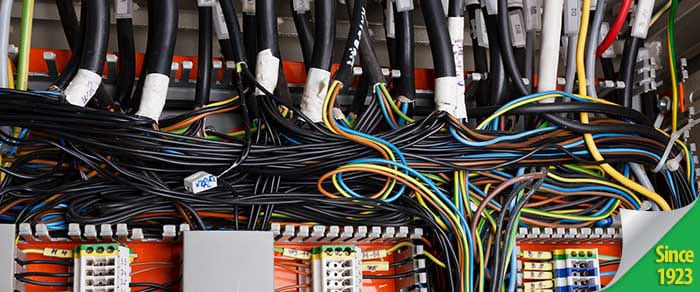 KEEP YOUR HOME SAFE WITH REGULAR BOILER SERVICE
Many homes have extensive wiring networks throughout their house. These wires control several areas of function in the home. Most notably, they help heat the home during the winter. To prepare for the coming cold months, get in touch with us to check your control wiring and perform any necessary repairs—before the first snow of the season falls!
If you suspect a problem with your home's wiring system, call for professional help right away. Our technicians will test a few circuits to check where the problem is coming from. Damage to one section of wiring can affect the functionality of the other circuits.
There are many factors involved in wiring problems. A common issue is a blown fuse, which we can quickly repair. A recent storm or power surge can also help our technicians determine the source of your wiring damage. The sooner we locate the source of the damage, the sooner they can fix the wiring. While a blown fuse is fairly easy to fix, more extensive damage to your internal wiring system will require more time to repair.
If your heating system is not running properly, you'll want to have it repaired as soon as possible. But if you invest in regular maintenance checks, you'll have time to locate trouble areas before they damage the rest of your system.