Why Should I Install a Garbage Disposal?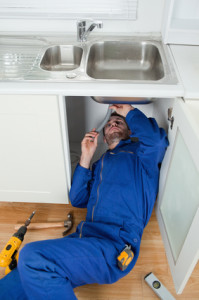 Modern homes that were built after the 90s included a garbage disposal unit in the kitchen. Certainly, any home post 90s that does not include a garbage disposal unit is sadly outdated. Surprisingly, people thinking about selling their home forget about those small touches. One way to update a home and add instant value is with the appropriate appliances. The appropriate appliances are those appliances that have a very practical daily use for the occupants in the home. One such item is the garbage disposal unit.
Garbage Disposals
Are garbage disposals a standard appliance in the kitchen or a luxury item. A number of our customers are still reluctant to update their kitchen with a garbage disposal. This is due to the belief that they really do not need a garbage disposal in their kitchen. Certainly, it is far too expensive to have a garbage disposal professionally installed in the kitchen. The truth is that the disposal installation is very affordable today. There are a variety of units for sale. The units range from a very affordable price to those that are expensive. Certainly, the unit will pay for itself, after only a few uses. Plus, the unit adds a tremendous value to the kitchen and the value of the home.
Efficiency in the Kitchen
What price would the average customer place on increasing the efficiency in the kitchen? Installing a high powered disposal in the kitchen increases the efficiency in the kitchen and reduces the workload. The average person hurries around the kitchen cooking, cutting up food, and disposing of the food in the waste receptacle. Adding a garbage disposal will reduce the steps in cooking and the cleanup. What value can you place on improving efficiency in the kitchen?
A professionally installed garbage disposal will add tremendous value to the home. It is a modern appliance that has increased in practical value over the years. Contact our plumbing company for more information on updating your kitchen with a new garbage disposal unit.
It is your time to benefit from the advantages of a garbage disposal! Call Schuler Service today at (610) 434-7103 for efficient installation services in the Allentown area.