Allentown Water Filtration System Installation & Repair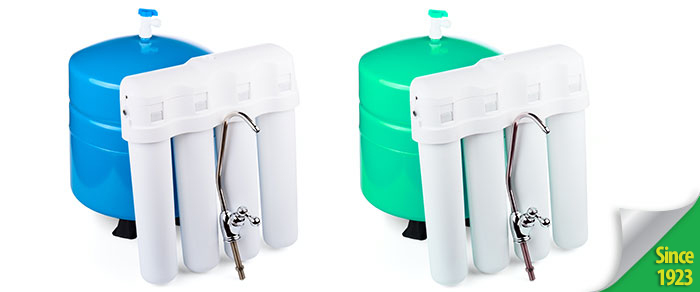 No matter where you live, a water filtration system should be a priority investment. It not only adds value to your home, but it also keeps you and your family healthy with filtered water. If you need a water filtration system installed or repaired in your Allentown neighborhood, give our technicians at Schuler Service a call. Take a look at our client reviews to see what your neighbors are saying about our work!
Filtered Water Keeps the Filth Off
A water filtration system cleanses the water in your home. To put it in context: The fruits and vegetables you rinse from your kitchen sink are susceptible to eroding pipes, filaments in the water, and other contaminants. Now imagine drinking that water or showering with it. Having a water filtration system in place will reduce your chances of coming into contact with debris-ridden water.
Funny tasting water is the least of your problems if you neglect to install to a water filtration system or repair a faulty one. Leaving your water unfiltered can cause health problems and poor digestion. It can improperly clean your food and dishes. It can even harm your plumbing system over time. You might not see the effects immediately, but you certainly will with time.
You Just Installed a New Water Filter System. Now What?
Fortunately, professional technicians can easily install water filtration systems in your home. The benefits are quickly apparent.
Your water will taste fresh and clean. Your bathroom routine will be more pleasant. Your cooking and cleaning will benefit as well. Plus, your plumbing will be even more protected. The benefits far outweigh the slight time you will have to set aside for the installation process. In no time at all, you will be enjoying crisp, clean water direct from your own pipes. This can even save you on continuous bottled water purchases.
Call Us Today!
Schuler Service has been perfecting the art of plumbing since 1923. Our industry has continued to change since then, with new standards and more advanced technology to help your home stay safe. But one thing has remained constant: our dedication to providing the best plumbing solutions. You've got questions, we've got answers!
Contact Schuler Service for expert water filtration installations and repairs in Allentown. Give us a call today at (610) 434-7103.