Conventional Tank Heaters: 
The most common water heater found in homes is the conventional tank heater. These units heat incoming water from your home's plumbing system and store it in a large insulated tank until use.
The conventional water heater can be fueled by natural gas, propane, fuel oil, or electricity.
To get a better understanding of your investment, you should be aware of the fuel prices in your area. For example, electric heaters are generally pricier than other types, while geothermal heating systems are among the most affordable.
One drawback with conventional water heaters is that during high use, they can easily run out of hot water. As a result, you and your family members may have to wait until the hot water has fully replenished before you can comfortably take showers or effectively wash dishes.
Tankless Water Heaters: 
These days, tankless units are becoming more and more popular among homeowners because of their efficiency.
The benefits of using a tankless water heater include:
Hot water is provided on demand and supplies about two to five gallons per minute.

The system has larger upfront costs than conventional water heaters, but provides phenomenal energy savings in the long run.

Because these units are tankless, energy isn't wasted with continuous reheating of unused water.

Hot water is almost always available.

This system is ideal for small households, but can prove troublesome with larger families that use a lot of hot water.

If the tankless system is unable to keep up with your family's hot water needs, additional heaters can be installed in strategic areas around the home, such as the laundry room, kitchen, or bathroom.
Keep in mind that water heater repairs and installations can be challenging. Whether tank or tankless, water heaters are complex systems that require professional assistance, so call Schuler Service for any and all of your water heating needs.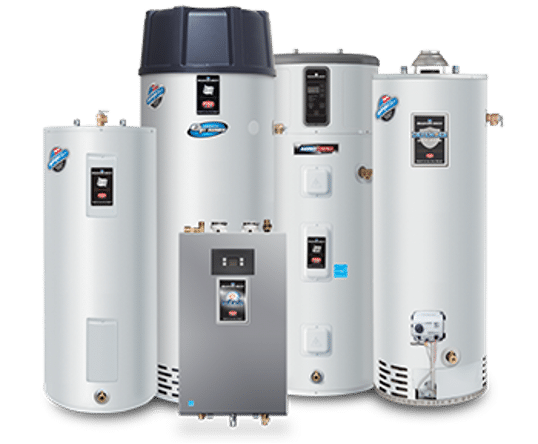 Our Top Plumbing Services