Differences Between a Traditional Water Heater and Tankless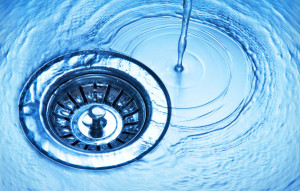 Traditional water heaters have been the standard in the industry for decades. They have not really changed much in design over all that time, they simply hold water in a large tank and keep it heated when needed. Those tanks can range up to seventy gallons or so, and range in price depending on energy efficiency. Popular in Europe, the tankless water system requires nothing to hold water, only heating it on demand. These systems are now becoming more popular in this country as more people are looking for ways to conserve energy and reduce their carbon footprint. Here are a few of the biggest differences between the two water heaters.
The traditional water heater holds up to seventy gallons of water, which can become contaminated if excessive sediment were to build up inside the tank. The tankless system heats water as it needs, so none of the water sits in a tank and contamination is unlikely.
Tankless water heaters are very small and need only be hung on a wall near a water source. The traditional system requires finding a location for the large tank. These are usually installed in a garage or a closet in the home near the water pipe.
The traditional system runs continuously day and night to keep water heated. The costs of your utilities can be high depending on how hot you need that water. The tankless system only runs when hot water is needed. This leads to significantly lower utility costs over the course of a year.
The tankless system is expensive to have installed. The system is supposed to recoup your investment in lower utility bills. The traditional system is very inexpensive to purchase, and can be installed quite easily. They usually have a life expectancy of five to ten years depending on usage.
The traditional system does require maintenance throughout the year to ensure water is safe to consume. The maintenance is required because the system runs for such excessive amounts of time. The tankless systems runs a few times a day to heat water and requires much less in maintenance.
Looking into different water heaters for your Allentown property? Call Schuler Service today at (610) 437-7103 for a water heater installation!