The Guaranteed Benefits of Remodeling Your Bathroom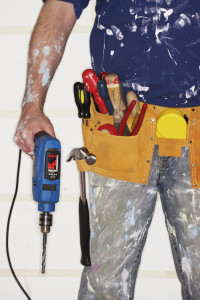 The bathroom is one of the most important features of any home. Remodeling your bathroom can breath new life into your household and add to the overall appeal of your home to family members and friends. Here are the top 3 reasons why you should remodel your bathroom.
1) Added Value 
Based on statistics that were gathered from the Remodeling Magazine Association, the average U.S. homeowner can realistically expect to receive an average of 71 cents back from every single dollar that they spend on renovating and remodeling their bathrooms in the event that they plan on selling their home. One of the most beneficial features you'll receive from remodeling your bathroom is the fact that it will increase your home's value. So not only will you enjoy the perks of having a new bathroom, you'll be able to easily recoup that investment in the event that you intend to sell your home in the foreseeable future. And based on the fact that home buyers place a great emphasis on the importance of having a modern styled bathroom, house with remodeled bathrooms tend to sell a lot faster.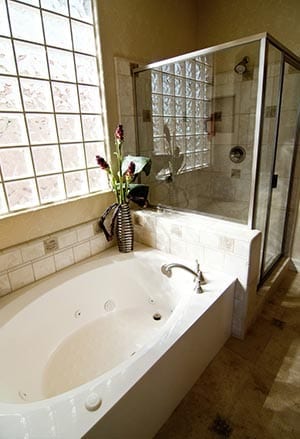 2) Safety Upgrade
Another reason why remodeling your bathroom is an excellent idea, is the fact that you can increase the overall safety of the bathroom. Which can prove to be especially beneficial to children, the elderly and individuals that have a medical condition that makes them more prone to inflicting injuries upon themselves. By remodeling your bathroom you can fix any existing problems that represent a safety hazard such as broken or loose tiles, cabinet doors that are not secured to their hinges and leaking shower/tub valves. If you do have a leaking shower/tube valve, arguably, safety is the most beneficial feature you'll receive from remodeling your home due to the fact that water can leak into other areas of your home, leading to the infestation of mold which can cause a variety of debilitating effects such as life threatening allergic reactions and cardiovascular related illnesses.
3) Efficiency
You may assume that costs associated with remodeling your bathroom may not seem feasible in your current situation, but with a higher level of efficiency. It can actually help to cut down on the costs associated with utilizing the bathroom. Modern toilets for example, are being built to utilize less water than older toilets to helps consumers safe on the costs associated with their water bill.
Is it time to remodel your Allentown bathroom? Call Schuler Service today at (610) 434-7103 for our professional services!