There is no other service that will add value to your home like a bathroom remodel. Browse our showroom in Allentown, PA for ideas that will take your bathroom or powder room remodel to the next level! Check out what your neighbors are saying in our client reviews!
Visit Our Showroom for Bathroom Remodeling Ideas!
Choosing an overall theme is usually the first decision you'll make as you begin your remodeling project. Will you go with modern fixtures, or opt for a more vintage look? We invite you to drop by our local showroom for ideas.
Our 1,800 sq. ft. showroom features an inspiring collection of sinks, faucets, bathtub and shower units, flooring, and even toilets and bidets! Choose from a variety of models and designs to create the perfect bathroom atmosphere. Our friendly, knowledgeable staff will be on hand to offer recommendations and set up appointments to begin the remodeling process.
We Do the Work You Hire Us to Do!
After you have decided on your overall design theme, it's time to start looking at your floor plan and determining where all the different elements will go. A great benefit in working with Schuler Kitchens & Baths for your remodeling project is that we specialize in both plumbing and providing the fixtures for your home. This means that we are better able to make your specific requirements a reality. Once you get the installation phase, we'll already know how all of your fixtures and units will fit into your bathroom's plumbing system.
Our expert technicians will engage in a thorough discussion with you regarding your installation options. We'll help you determine if the current plumbing configuration in your bathroom will complement the new design you have in mind, or if we will need to implement additional plumbing work to produce your ideal bathroom.
Once we have laid out a plan for the remodeling process, we will coordinate with you to arrange a schedule and timeline for the work to be completed. We pride ourselves in providing clients with our floor-to-ceiling contract—we do the work you hire us to do!
Visit Our Showroom!
Also to Consider: Upgrade Your Heating System
As you remodel your bathroom, you may also want to consider upgrading your heating system. Many older homes don't have central heating in the bathroom, which can be inconvenient during our Lehigh Valley winters. Let us know, and our technicians will take a look at your current heating system and extend it to your bathroom, if possible. We can also recommend several other heating alternatives that will keep your bathroom warm.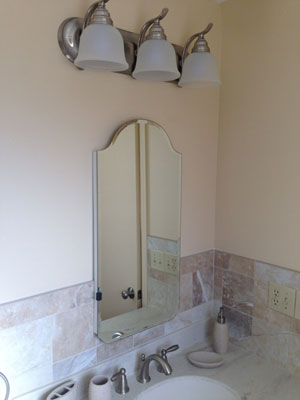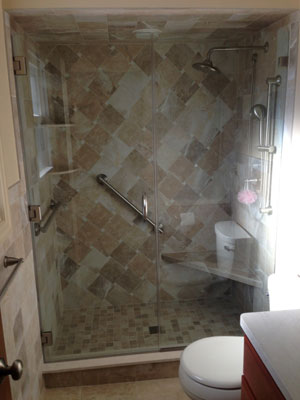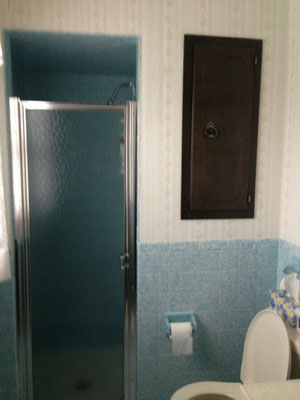 Call Us Today!
Schuler Kitchens & Baths has been perfecting the art of plumbing since 1923. Our industry has continued to change since then, with new standards and more advanced technology to help your home stay safe. But one thing has remained constant: our dedication to providing the best remodeling solutions. You've got questions, we've got answers!