Bathroom Remodeling: What Does It Take to Rearrange my Bathroom Floor Plan?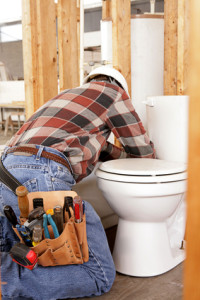 Bathroom remodeling can add many thousands of dollars to the value of your home. Most home buyers look first at a potential property's kitchen and bathroom features. Updating your property's bathroom can improve the visual value of a house, if you decide to sell it. A newly remodeled bathroom adds user value as well.
Bathroom Remodeling Adds Property Value
Remodeling a bathroom often involves a different bathroom floor plan that is more modern and visually appealing, including the following:
Bathroom floor plans that are updated add significant changes to your room. Your bathtub can be changed to a shower, using the same room location for your new shower. Showers are often more valuable for a wider range of users.
If your bathroom has a shower, you can change this type of bathroom feature to a walk in tub. Walk in tubs are valuable bathing facilities for older home owners.
Your bathroom sink can be encased with a larger or smaller counter cabinet. A newer and more modern cabinet can add an improved appearance. A smaller sink cabinet can add space to a small bathroom.
your toilet facility can be changed with a modern toilet fixture. A new tank can be added or new seating can be included, for a newer and updated appearance.
Tiles for Your Bathroom Floors
New tiles for your bathroom floors can significantly improve your room's appearance, and give it a completely new look, including the following:
Travertine flooring is used in modern bathrooms. This is a limestone byproduct that has a valuable appeal. Other natural stone tiles include marble rock, slate and granite igneous stone. Each of these natural rock formations can create its own appearance for your updated bathroom flooring.
Manufactured tile composites create ceramic floor surfaces or porcelain floor tiling. Both of these flooring processes are developed from natural clay and minerals that are heated and, then, cooled. Porcelain tiles are manufactured from more refined clay.
Your Choice of Shower Tile
Your choice of shower flooring needs to have enduring qualities that can withstand a wet location. Shower tiles need to be smaller and able to be suited to a smaller area. Shower tiles are used to add visual interest. Glass tiles are frequently chosen, along with tiles that have their own patterns.
Want the fresh purified air in your Coplay or Nazareth home? Call Schuler Service at (610) 434-7103 and breathe in the purified air you deserve.