Ensure Your Home Ages With Comfort & Style
When your family has elderly members that either live with you or visit often, adapting a bathroom is sometimes necessary to prevent injury. Maybe you are the person looking to make changes to ease accessibility due to a wheelchair or other lack of mobility.
Whatever the case is, Aging-in-Place remodeling can help you do so easily. Keep reading for some benefits of how plumbing can make your life simpler and safer!
A Safer Alternative to Standard Showers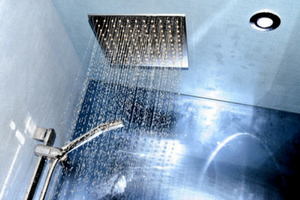 There are a number of ways that a bathroom can be remodeled to allow for easier access and safer use. One such way is to simply lower the water temperature to prevent scalding. This isn't the only change that can be made, though.
Bathtubs can be converted to walk-in showers to get rid of trying to step over the ledge. Depending on the need, the shower installed can be made to accommodate a wheelchair or a stool for sitting. Bars may also need to be installed to make climbing in or out of the tub or shower much less of a fall hazard.
There are a couple of other benefits when opting for a shower over a bathtub. Showers allow for you to modernize and monetize the investment by increasing the value of your home. They also use less than half of the amount of water that taking a bath does. Finally, when you choose to replace your tub with a shower, you get to design the space and make it your own!
Keeping Families Cooking
For people that have never lived life in a wheelchair, they probably don't realize the fact that countertops are a bit too high for easy access. Aging-in-Place can help lower the counters to allow for everyone in the family to partake in cooking activities. Of course, what good is new countertops and cabinets if everything else is left as is?
Our team can replace and renew wallpaper and paint, as well as lay new floors. In addition to the new kitchen, we can widen all walkways to allow for wheelchairs to roll through. It also means that the loved one that needs a little more access can live comfortably on their own.
Ramps Allow For Coming And Going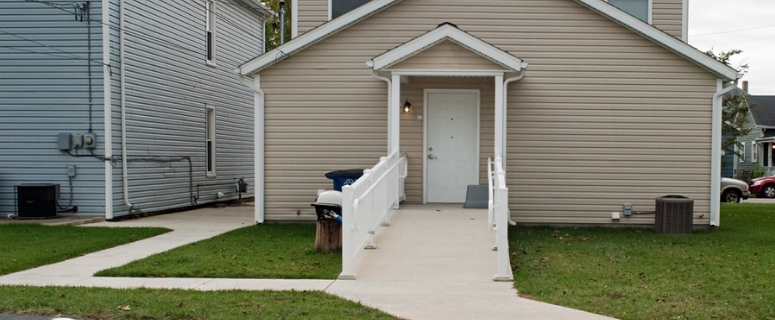 The installation of ramps at doorways will allow for independence among those who have a difficult time walking and can help prevent injuries from occurring. These ramps will allow for both the mobility impaired and those bound to a chair to come and go as they please, without the need for assistance.
Even if you don't seem to need the Aging-in-Place services right now, it is possible you will need some adaptations to your home in the future. When the time is right, it is important to know who to call for your needs; it is also important to trust that the company you're using will steer you in the best direction for those that need it.
For all your aging-in-place remodeling needs Schuler Service Inc. is here to help. We ensure that your home is always convenient for you, so you can enjoy it for life.