The Latest Toilet Technologies
When it comes to you and your toilet, it's a very personal experience. While years ago the toilet was viewed as plain and simple, in today's technologically-advanced world the toilet has come a long way. In fact, many modern toilets now possess numerous technological features that were unheard of just a short time ago.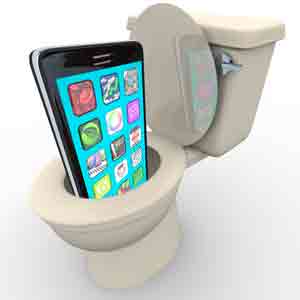 Whether you're wanting a toilet that will keep track of your health or one that makes the experience as comfortable as possible, you're guaranteed to find one that's just right for you and your Allentown home.
Here's to Good Health
Believe it or not, your toilet can play a big part in letting you know the status of your health. A technology first seen in hospitals, it's now available on many toilets available for consumers.
Whenever you sit down, the toilet automatically monitors such things as blood pressure, respiration, pulse, blood sugar, and more.
A perfect addition to the bathroom of someone with health issues, it's expected these toilets will become very popular in the coming years as the population becomes much older.
Water-Efficient Yet Powerful
As water conservation has become a big issue in many states, toilet manufacturers have made toilets that are much more water-efficient. In fact, while older toilets used nearly four gallons of water per flush, today's low-flow toilets use less than half that amount.
And in addition to conserving water, today's toilets have also been made to be even more powerful than before.
With clogged toilets being one of the most common complaints of people through the years, engineers have now designed toilets that can be almost clog-free.
In lab tests, toilets are now able to flush as many as 24 golf balls at once without becoming clogged, proving engineers have practically perfected the clog-free toilet.
A Wonderful Experience
In today's world that is full of stress, more and more people are looking to their bathroom as a place to relax and unwind. To help with this, toilet manufacturers have created toilets that come with an endless array of features.
Heated seats, spray massages, dryers, lids that open and close automatically, and much more are now available for most homes. If it's a day spa experience you want in your Allentown home, these toilets can make those dreams come true.
For quality service in your Allentown, PA home, please call Schuler Service Inc. at (610) 991-7098.