Automated Shower Plumbing: All You Need to Know
You may be thinking, what is an "automated shower" and why on earth would I need one. A decade ago, people were expressing the same feelings about smartphones, and look at where we are now!
Not only does almost everyone have a smartphone, but their smartphones are connected to virtually every room in their house. This article will explore some ways that you can take advantage of the smart home trend to transform your own shower.
How Does an Automated Shower Fit Into Your Smart Home?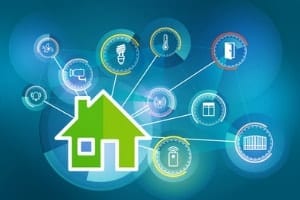 Turning your house into a smart home is easier than you may think. All you really have to do is have the digital appliances and fixtures installed, then connect them to your smart home hub.
With a smart home set up and digitally automated fixtures, you can control everything from lighting to air temperature to your kitchen and bathroom fixtures. Yes, a smart home can turn your bathroom into a private oasis.
Your shower and bathtub, your sink faucet, even your toilet can all have features designed to make the room more comforting and relaxing. If you're already making the rest of the house "smart," why not include your bathroom as well?
Why do You Need a Digital Shower?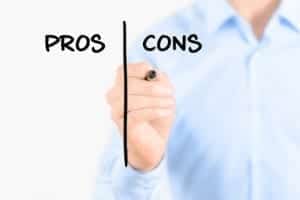 Digital showers offer lots of conveniences over traditional showers. First of all, if you have a smaller shower space, you can eliminate the need for bulky faucets and knobs, since a digital shower is controlled from a flat panel mounted on the wall, either in the shower or on a wall outside the shower.
There are a variety of other convenient features your shower can come with, so if you do your research, you're sure to find the perfect shower for you. A 2-in-1 shower and bathtub that easily switches from shower to tub fill mode may be perfect for you if you like to enjoy a nice bath sometimes.
To turn your shower into a soothing, spa-like experience, look for a shower that has built-in music and color light therapy, or chromotherapy. Like your shower at just the right temperature? Get yourself a shower plumbing that allows you to set the water to a specific temperature so that it's perfect when you're ready to step in.
What is The Best Shower-Head For Your Shower?
Don't believe that there is a difference between a digital shower head and a conventional one? Then you've probably never used a digital shower head. Adjustable tile shower heads or body sprayers are one very different option for a showerhead.
These can be set to move over you as you shower or can be set to point at specific areas of the body, an excellent option for sore or injured muscles. Rain showers, especially when paired with led chromotherapy lights are a perfect way to create an instant spa moment to start your day off right or end it on a relaxing note.
When you're ready to install your new automated shower plumbing, call Schuler Service at (610) 434-7103 to speak with a plumbing contractor in Allentown. Don't forget to tell your friends and family all about the advantages of automated showers by sharing this article with them!