How To Make Sure You're Hiring The Right Plumber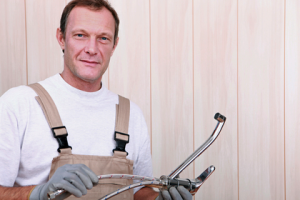 Establishing a relationship with a plumbing company before you have an actual emergency can be beneficial to you. Hire a company to do non-emergency repairs or installations such as unclogging a toilet or installing a faucet. By doing this you will create a relationship with the company or possibly even an individual plumber. Establishing a relationship with a plumbing company could be advantageous to you when you have a large emergency for several reasons- you are already familiar with their quality and pricing, they may respond to you quicker since they are familiar with you, and may even receive a discount off of your invoice for being a repeat customer.
Using a search engine is a good place to start but sometimes it just is not enough. Ask your family and friends what companies they have used in the past and what their honest opinion is on the service that the company provided. Review websites are another way to get an idea of how other people view that company. By checking these websites you can get a general idea of how other clients felt about those services. Yelp, Google, or Angie's List reviews are some of the leading review sites to check first. If those sites are not helpful, check with your state contractor licensing board. Checking with the board will let you know if that company is licensed and if there are any complaints against them. Ask your real estate agent, home owner's association or a property management company, chances are good that they have a plumbing vendor they frequently do work with.
Before signing up with any plumbing company, make sure you are comfortable with the company you are choosing. With major plumbing leaks, your insurance company may be getting involved if you are making a claim. Ask your insurance agency who they recommend for plumbing in your area. Many insurance companies have worked with vendors in the area. While this is another way to find a reliable company, still be sure to call around, check reviews, and find a company that fits your needs. Be sure to make an informed decision when choosing a plumbing company for your needs!
Are you in need of a plumber? Call Schuler Service, your friendly Allentown plumber, at (610) 437-7103 and schedule a service call today!