Working in The Plumbing Industry: Tips From Professionals
If you're just starting out in the plumbing industry, it can be hard to find your footing among older plumbing companies, some of which have been around for several decades. The fact is that these more established companies have the edge over you because they are more experienced in dealing with customers, and know more about the ins and outs of plumbing jobs in your community.
Fortunately for you, though, the plumbing experts at Schuler Service have decided to open up about a few tips to help you maneuver your way through the plumbing industry! Even if you're not a professional plumber, some of our tips could also benefit plumbing DIYers!
Keep Perfect Customer Service Skills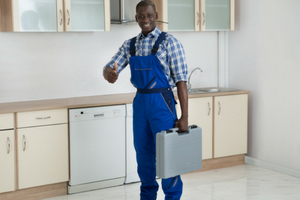 Our number one tip for a successful plumbing business is to prioritize customer service. Keeping your customers happy ensures that they will be your customers again in the future and that they will recommend you to their family, friends, and neighbors further growing your base.
How can you practice good customer service? To put it very simply, by treating your customers the way you would expect to be treated by a hired technician. Listen carefully to their needs, and help them to understand how you plan to address them. Be fair and honest with your pricing and your services, and be available to answer any questions they may have along the way.
Protective Gear is a Must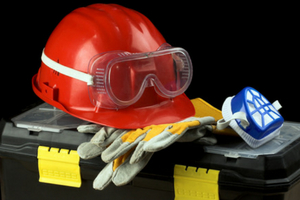 The second tip to keep in mind when at a plumbing job site is to always wear your protective gear. Whether you are a professional plumbing contractor or a do-it-yourselfer fixing a leak at home, it is imperative that you protect everything from your head to your toes, your eyes to your lungs, and everything in between.
Important gear to always keep with you when you go to a job includes:
A hard hat, primarily when working under sinks or toilets, or in crawl spaces.
Sturdy work boots, preferably with non-slip bottoms.
Protective glasses or goggles to protect your eyes from any splashing chemicals or sewage.
Latex or leather gloves, to keep your hands clean and protected from bacteria.
A mask to prevent inhaling unsanitary air particles or harmful chemicals that can be hazardous to your health.
You and your team should always be equipped with the above gear on every job to ensure that no one becomes ill or injured on your watch.
On-The-Job Skills You Can Learn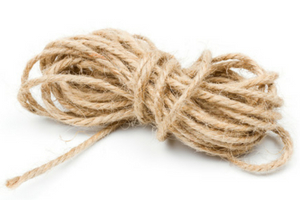 The third tip is to learn any new skills you can while on the job. You may have some tricks of the trade passed on to you by a fellow plumber, or you may discover them on your own while working a plumbing job.
Either way, collecting "hacks" you can keep in your back pocket and use later will make you a better, more efficient plumber.
Here's one example of a plumbing hack most people aren't aware of, to start you off: some tape measures come with a magnetic tip on the end. You can use that end to reach down and collect any hardware you may have dropped in a hard-to-reach spot.