Bathroom Remodeling: Tips on How to Get Your Bathroom Ready for a Remodel Job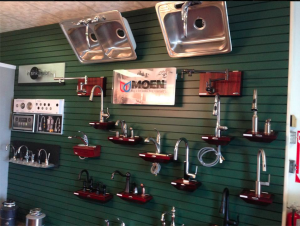 Remodeling your entire bathroom is a great way to increase value to your home and make the bathroom generally more comfortable to use.
Whether you're doing a whole-room makeover or just touching a few things up here and there, there are some tips for you to utilize to get the bathroom ready for a remodel job.
By understanding these tips, you'll be well on your way to getting that remodeling project underway.
Change Out the Plumbing
Before you can actually remodel the bathroom with new appliances and cabinets, you're going to want to think about changing out the actual plumbing in the room.
This will allow you to make sure that everything is working well and has the best-of-the-best put into your place.
If you have older pipes, changing out the plumbing can also help the water in this room to work more efficiently. Be sure to have a plumber do this specific type of work for you so that you know it's being done correctly.
Change Out Appliances
Part of getting the bathroom ready for a remodel is to have all of the new appliances on hand, for when the project is going to start. This includes having new toilets, cabinets, and tubs.
By having these things on hand, the project can begin and go as smoothly as possible without any delays. A professional can install all of these appliances for you if this is something you cannot do on your own.
Consider a Ventilating System
A great addition to any older bathroom is to add a ventilating system to the room itself. This will do an amazing job of getting moisture out of the air so that mold does not become a problem.
Because bathrooms tend to deal with lots of water and humidity, a ventilating system can prevent major problems from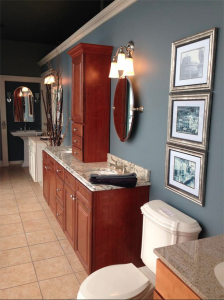 happening down the road for you to deal with yourself.
Your next bathroom remodel will go a lot more smoothly if you put things into place before taking on this specific project.
Between adding a ventilating system and having older plumbing fixed or replaced, you will notice that this allows the project to go as smoothly as it possibly can.
More and more people who own their own houses are realizing just how vital it is to remodel their older bathrooms, so consider this if you want to spruce things up.
Start planning for your next bathroom remodel job in your Easton home. Call Schuler Service at (610) 434-7103 today, and have the best experts on this job.