3 Main Water Heater Regulations
As energy conservation has become much more important in the United States, the Department of Energy has established uniform energy efficiency standards for appliances.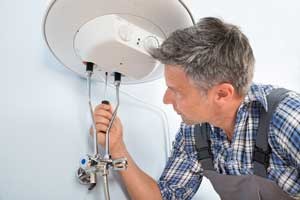 While these rules have pertained to all appliances, much emphasis has been placed on water heaters. One of the most energy-consuming appliances in a home, they account for nearly 20 percent of a home's monthly energy usage.
As a result, the Energy Department issued its Final Rule energy efficiency standards in an effort to make water heaters more efficient.
Designed to help consumers have lower monthly energy costs, the mandates have also had quite an impact on manufacturers within the United States and Canada.
New Technology
To help water heaters become more efficient, manufacturers are now required to implement the latest technology available in manufacturing water heaters.
As a result, gas condensation technology and electric heat pump technology are being used to create heaters that are much more energy efficient. In particular, gas condensation technology has been used extensively in tankless gas water heaters.
These heaters, which are smaller and more convenient for many Allentown homeowners, have grown in popularity in recent years and are much easier to install in smaller homes.
Energy Factor Ratings
Due to requirements from the National Appliance Energy Conservation Act, water heater manufacturers have now been mandated to increase the Energy Factor ratings on all types of water heaters.
The Energy Factor, which shows the percentage of energy used by the appliance to create hot water, has become much more important in allowing consumers to choose which type of water heater will best suit their needs.
Due to these mandates, many water heaters will see their EF ratings increase substantially. For example, a 50 gallon electric water heater, which is the most common type used in residential Allentown homes, will see its EF rating go from .90 to .95.
Installation Procedures
Because of the new mandates, water heaters manufactured today are bigger than their earlier counterparts. Because of this, installation procedures for many models have now had to be adjusted.
Whereas before older water heaters could be installed in very small areas within basements or storage rooms, new guidelines may make that harder to do in the future.
In some cases, homeowners may need to build additions to their homes in order to fit the new dimensions of their water heater. However, in most cases other arrangements can be made within existing areas.
Any hold ups regarding your Allentown, PA water heater? Call Schuler Services at (610) 991-7098 today for any of your repair or maintenance requests.