Kitchen Remodeling: The Top Reasons Why to Remodel Your Kitchen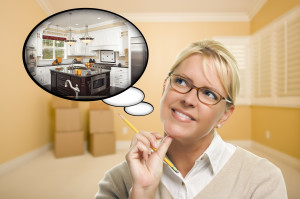 If you are a homeowner, home remodeling is probably something that has come across your mind. Perhaps you have a number of projects in mind and do not know where you should start.
If a kitchen remodel is on your list, that should get top priority. Here are some reasons why it should get your attention first.
Your Kitchen Is The Hub Of Your Household
Your kitchen is probably the most utilized space in your house. It is the center of traffic for every member of your family. Family members like to gather about the kitchen to chat about their day.
Old-style kitchens typically have the sink and food prep counter space against the wall, making it inconvenient if you want to converse with others in the kitchen.
You can consider remodeling your kitchen so your sink and food prep areas are fitted on a surface that faces the eating area instead of the wall. This configuration opens up the kitchen and enables you to feel like you are part of the conversation. Your plumbing company can help you with designing a plumbing system that will support this configuration.
Improve Your Kitchen Efficiency and Enjoyment
Old kitchens may not be using space efficiently. New kitchen designs can maximize storage space even in a small area. If there are aspects in your current kitchen that you dislike, like a corner that is too dark, a floor that is hard to clean, or other aspects, this is the time to find solutions for them. You spend a lot of time in the kitchen. If your kitchen has all the features that you want, you will enjoy your time there a lot more.
A Kitchen Remodel Gives You Top Returns For Your Investments
When you remodel, not only are you improving the quality of your life at home, but you are also increasing the value of your house. Real estate reports say that among home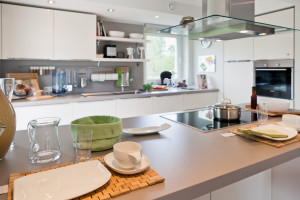 buyers, a remodeled kitchen is one of the most desirable features. That means an updated kitchen can give you a healthy return on your home improvement dollars.
This is due the same reason reason that was mentioned above: the kitchen is the hub of every family. When a home buyer sees modern appliances, ample storage space, versatile food prep surfaces, and a configuration that will streamline household traffic, it will create a positive impression that will motivate him to buy.
These are just a few reasons why you should remodel your kitchen. Consult with your helpful plumber for kitchen design ideas that are attractive and functional.
It's time for that Center Valley or Hellertown kitchen to get remodeled! Call the professionals at Schuler Service at (610) 434-7103, and get the kitchen you've always wanted.