Why Do I Need a Plumber to Remodel My Kitchen?
When you are in the process of remodeling your kitchen, everything old that is dysfunctional gets torn out piece by piece. Your old trashed cabinets, tile floors, counter-tops, refrigerator, and sink that are outdated and falling apart must go. You might even decide to paint the walls with a new coat that is a more vibrant color and purchase some shiny, scratch-less dining utensils. However, something profound that nearly everyone does not think about, is that while your appliances and kitchen surfaces are ever so slowly corroding as the years are going by, so are the pipes hidden deep within your walls.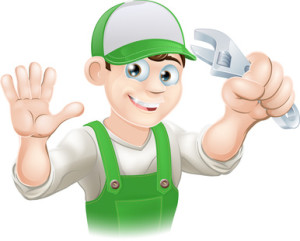 To be more specific, these pipes are your plumbing, and they will not last you forever. You may be thinking, "there is nothing at all wrong with my plumbing." Which for the moment could be a true statement, but preventing any future clogging or leakage will save you money in the long-run. Your kitchen faucet or the pipes hidden under the kitchen sink could most definitely have mold growing inside of them. If there is mold coating the walls of your faucet, your sink could poison your drinking water and get you and your family, along with anyone who drinks the water in your home incredibly sick. We humans have very sensitive digestive systems that can even react negatively to eating 4 hour old food. Mold takes 24 to 48 hours to grow, although typically it lingers around for much longer.
If there is a slight chance of mold being in the pipes of your kitchen sink, next time you remodel, don't even think twice before you get them replaced. There are some people who have not renewed their plumbing in years, and they just put duct tape on the pipes to prevent leakage. The mold that could slowly be growing in their pipes is slowly poisoning them, and they do not even know. It is always best to prevent harm from being inflicted on us before it happens. Get your plumbing looked at. If it is old get it fixed, and if you are in the process of remodeling, do not waste your chance to get everything done at once. Who knows what could be ingrained in those old pipes of yours.
Are you looking to turn your Bethlehem kitchen into an exquisite space for culinary creations? Call Schuler Service Inc. at (610) 434-7103 for the plumbing help you need to make this dream come true.