Increase Home Value with a Kitchen Remodel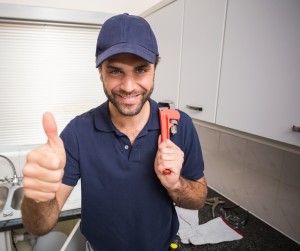 Remodeling a kitchen is one of the best ways of improving the overall value of a home. Of course, there are dozens of different ways to remodel a kitchen, which is why any home owner needs to look at the options in order to determine what is right for them.
From there, it is possible for everyone to both save money and to go about increasing the value of their house. They just need to determine what works best for them.
What is the Best Type of Countertop for my Kitchen Remodel?
This question really comes down to how much you are looking to spend and what material is going to go the best with your current design.
Granite receives a large amount of the attention as it is durable and hides blemishes easily, but there are other kinds of stone out there. It just depends on what you want.
Marble is an option but is more expensive and there are other natural stones that provide a beautiful organic look. You can also look into a tile look, although with tile you do have to clean the additional grout. One option many people do not look into is a polished and stained concrete. It is inexpensive, durable and provides a truly beautiful look.
What are the Most Popular Types of Cabinets?
Wood cabinets are naturally the most popular. There are dozens of color tones and design shapes, not to mention different kinds of wood in general. There is likely a wood option in your price range, although if you'd like something durable and less expensive you can go with a composite material.
Stainless steel cabinets are available as well if you are going for more of an industrial look. It just all comes down to what you are looking for and what is going to be better for your particular needs.
What Construction Features Should I Look for When Choosing Cabinets?
Now, after you have the cabinets measured out and fit to the room you have and what you are looking for, there are different features that are available for you. You can opt into lighting that might work for your cabinets.
You can also look towards doors that have a plastic or glass insert so it is possible to see into the inside of the cabinets. Also, make sure to look at the fixtures as these can alter the look.
It's time to remodel your kitchen in your Forks Township or Wescosville home. Call Schuler Service at (610) 434-7103 today and see what the best experts can do for your new kitchen.