Inventive Ways to Remodel Bathroom
The Bathroom Needs An Upgrade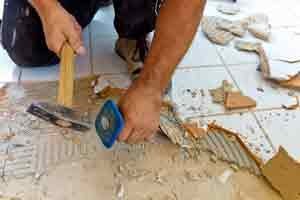 You look at your Easton home bathroom every day and are sick and tired of looking at it. You have leaky faucets, the floor looks old, the wallpaper is peeling, and the toilet is starting to rust.
Maybe your shower and tub are also looking as if they need a replacement.
There are many problems that people will accept in their bathrooms, but it's not wise to let these problems fester forever.
If you have many plumbing issues in the bathroom or other problems, then it may be time for an upgrade, which can be done by remodeling the bathroom.
A Good Plumber Can Give You A Great Looking Bathroom
You should call a plumbing company that can do bathroom remodeling. Remember, not every plumber does the same work, and some can do remodeling of a bathroom while others can only do certain plumbing jobs.
If you get a plumbing company that can remodel your bathroom, then give them the ideas that you have for remodeling your bathroom, and they can let you know if it's something that can be executed or not. If you have no remodeling ideas, then your plumber can give you some of their own.
Check Out These Remodeling Ideas
You should know what you want to do to your Easton home bathroom, especially since your fitting the bill. Here are some great remodeling ideas for any bathroom
Change The Faucet- You can get a faucet that flows down like a waterfall, one that has gold plating, a copper faucet, and many other types of faucets. Changing the faucets is a low-cost upgrade to your bathroom that will look great.
Change The Floor- Many bathroom floors are different, and some will come with hardwood, others may have tile, and some may have laminate flooring. No matter what type of bathroom floor you have, changing it is a great way to remodel the bathroom and give it a great look.
Change The Shower Head- Changing a shower head to one that's movable or just different is something a plumber can easily do.
Switch Out The Toilets- Adding a different toilet to your bathroom can help you save water over time if you choose a low flow toilet as well as making the bathroom look better.
Paint The Walls- Adding a new coat of paint to the walls is a low-cost way of giving your bathroom an upgraded look.
Start the new year in your Easton, PA home with a new bathroom! Call Schuler Service at (610) 991-7098 today, so we can get started on your new bathroom!