What are the Top 10 Plumbing Fixture Brands Recommended by Plumbers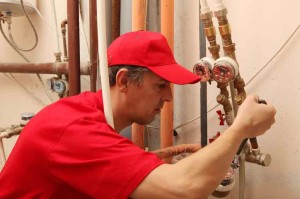 There are many plumbing fixtures on the market today. You may want to look at this list in order to get a jump start on choosing the best plumbing fixtures for your home.
We evaluate based on cost, effectiveness, aesthetics, and use of these fixtures, and you're sure to find something here that you will feel confident about purchasing.
1. Briza
Briza is made of polished chrome. While polished chrome is less appealing than some of the other looks, it looks almost exactly like stainless steel.
2. Kallista
Kallista comes in polished chrome, too. This product is easy to use and extremely cost-effective, thus contributing to its ranking.
3. Insinkerator
Insinkerator makes a great line of polished chrome water filters. If you don't have one of these, you need to get one.
4. Moen
You can get a great deal on a custom-built stainless steel sink from this company. You're sure to appreciate its durability and quality.
5. Blanco
This bowl sink is the perfect addition to any bathroom or kitchen. It's a perfectly stylized look for the new world as we know it in terms of style.
6. Whitehaus
Whitehaus faucets feature a pop-out drain, which is the only way to really make a sink function properly. Affordable, high-quality.
7. Graff
Graff is one of the best on the market and has been around for a while. You'll love the sleek look of these faucets.
8. Kohler
Kohler makes the best white sinks ever. You're sure to appreciate the sink with its style and functionality. Also makes it easy to clean. Perfect for any home.
9. WetStyle
WetStyle makes a lovely above-the-counter sink that you're sure to appreciate. The ultimate in style is perfect for your home. Affordable, too.
10. Lacava
Finally, Lacava makes the most beautiful porcelain white bowl sink we've seen. It's a steal. You may want to have more than one.
As you can see, these ten brands are high-quality, low-cost brands that make products you're sure to appreciate.
Remember that polished chrome is ultimately the best deal for accessories and that white bowl sinks are all the new thing. You're sure to love the products mentioned here, and you're well on your way to a beautiful home.
If you're in need of plumbing fixtures in your Whitehall home, these are recommended the best! Call Schuler Service at (610) 434-7103 for installation.