Benefits of a Plumbing Inspection for New Homeowners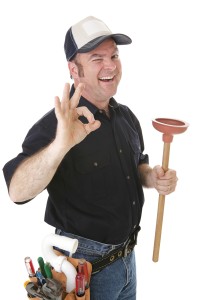 When moving into a new home, there are plenty of things to consider, look into, and be prepared for as you settle in and become comfortable, one thing that often gets overlooked and ignored is the plumbing. However, if this is forgotten about or not taken care of, it can lead to disastrous results. It puts the homeowners in a bad way right away and that is just not the right foot they want to start off on in their new home. That is why it is always a wise idea to hire professionals to inspect the plumbing in all areas of the home. That way, the homeowners can simply focus on being happy and making themselves at home.
One of the main reasons to get it inspected by professionals is they have years and years of experience in this field and they have seen it all and done it all. They can see things that others might overlook or take for granted. They take care of the problem the first time, so it doesn't happen again or return. They take great pride in the work that they do and their job. They truly look out for the customers, first and foremost, and that is what separates them from the rest of the competition. It isn't a good idea to try this thing on your own, as it can create more of a headache and more of a problem. Sometimes you just need a keen eye for the job and someone that you can trust. There is no need to try to do everything on your own and overextend yourself. There is no shame in reaching out and asking for a little assistance.
Once the mortgage is signed and all of your ducks are in a row, it is time to call professional plumbers and get your plumbing looked at, sooner rather than later. It will give tremendous peace of mind and happiness for the new homeowners. They will know that nothing is going to catch them by surprise or come out of nowhere. The time is now to get this taken care of and looked at by a team of professional plumbers.
Are you in need of a home plumbing inspection in the Allentown area? Call Schuler Service at (610)-434-7103 and schedule a service call today!