The best time to deal with a plumbing emergency like a clogged drain or a leaky pipe is as soon as you notice it. However, in this busy day and age where everyone has multiple demands on them from packed schedules, this isn't always possible. Luckily, a good plumber will be able to work within your schedule and minimize damage while ensuring that your problem gets fixed as soon as possible! 
This happened to a customer of ours in Bethlehem, PA. One of their pipes had rusted through and started leaking. Our technician Brian arrived to help and was able to slow the leak down without fully fixing it. The next day, Brian returned and completely resolved the problem by replacing the pipe.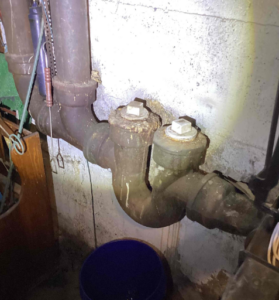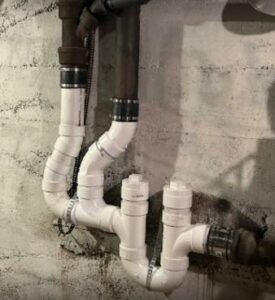 "The wastewater trap in my basement rusted through and was leaking badly," our customer reported in their review. "I contacted Schuler in the late morning on Tuesday and that afternoon Brian arrived and assessed the situation. He was able to slow the leak to where it was manageable. He returned on Wednesday and repaired the line. Brian is an excellent representative of your company. From the moment he arrived to assess my problem to the handshake as he was leaving, he was top notch. He was polite and courteous the entire time he was here. His young helper Matt was also very nice and professional. I would gladly recommend your company to anyone in need of service. Thanks for your prompt attention to my emergency."
Dealing with leaky pipes or other time-sensitive plumbing issues? Let Schuler Service help you today!