Bathroom Remodeling: What Can I Do Before I Have a Professional Work on It?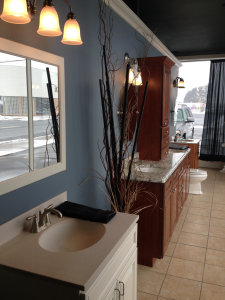 Remodeling a bathroom can be a difficult task for the homeowner. One of the most used rooms in the house is suddenly closed off. Strangers have invaded the home, going in and out all day.
Loud noise that sounds more like destruction than construction reverberates through the house. If the homeowner was smart he would take a few simple steps before the job begins to ensure that everything is as simple as possible.
Have a Clear Design For The Bathroom
Before the work begins the homeowner should have a clear idea of what the new bathroom will look like. They should have design and model numbers for the fixtures that are going into the room. They will need to know what style of toilet is being installed.
A decision will have to be made about the tub or shower that is going into the room. A homeowner changing their mind on the design halfway into the project can severely slow down the work going on.
This can lead to tension between them and the plumber, who will most likely have other jobs that are already scheduled.
Empty The Bathroom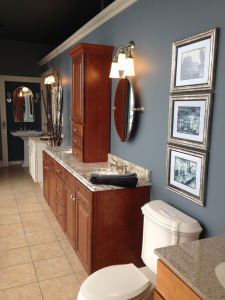 The day before the workmen come to start on the room, they should remove everything from it. Everything under the sink, in the linen closet, in the medicine cabinet, and just sitting on the countertops and in the shower need to be moved to another room in the house.
All of these items will be in the plumber's way as he works. They should be sure to remember to remove any rugs and curtains, as well. They could become soaked or dirty from the work that is going on.
Talk To The Plumber
When the homeowner is deciding on the final design for their new bathroom, they should always consult with their plumber. These men are professionals and will have a much better idea of what will work in a given space.
Sinks, tubs, toilets and showers are all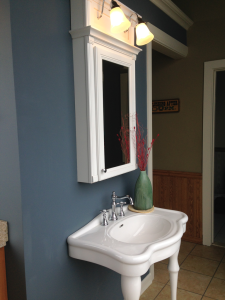 available in a wide variety of styles and sizes. They will be able to help the homeowner choose between all of these choices to achieve the desired image.
They can help determine if it is feasible to move fixtures from one side of the room to the other or how difficult it would be to expand the bath into some unused space on the opposite side of the wall. The plumber will help make the remodeling project progress smoothly from start to finish.
Are you ready for that dream bathroom in your Hellertown or Fogelsville home? Call Schuler Service today at (610) 434-7103, and get the dream bathroom you've always wanted.