DIY Plumbing Projects That Are Best Left To Professional Plumbers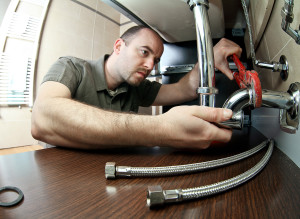 When it comes to plumbing projects that are best left to the professional plumbers, it is important to understand that the reason for this is due to safety reasons or making things easier because plumbing can be a complicated subject. However, it doesn't have to be with a professional plumber. Here are some DIY projects that would best be left to the professionals:
Water Heater: The big reason that you would want a plumber to work on your water heater is because it will help to deal with the safety issues of working on a water heater. Not to mention, water heaters can be extremely complicated, so it is something that is best left to a trained professional. Also, you can void the warranty on the water heater if you decide to try to work on it yourself.
Broke Pipes: When pipes break, people are looking for ways that they can repair them. It is difficult for the average Joe to fix because the broken pipes are sometimes difficult to locate.
Installations: If you want to make sure that a job is done right, then it is always better to hire a plumber. Also, that way if anything goes wrong, you do not have to worry about it because their insurance will cover it. Especially if you are looking for a new and amazing installation, it is important to hire a plumber. Saving money in this area can equate to a less than stellar installation that comes with a lot of problems, and it can potentially cost you more money in the long-term.
Upgrades: Whenever you are upgrading something, you want to make sure that the upgrade is done correctly. If it is not done correctly, then what is the point of getting an upgrade. With the problems that come from a badly upgraded plumbing piece, you might as well have saved your money. Another reason to hire a professional.
These are some of the plumbing jobs that would best be left to the professionals. In the long run, it can end up costing you more money than what it would be worth. Do you have a project in mind that requires the help of a plumber? Call Schuler Service, your Allentown plumber, at (610)-434-7103 and get started today!