We may be in the second half of summer right now, but that doesn't mean the fun needs to stop. Looking for some fun staycation ideas right here in Pennsylvania? Read on to see our top ten choices for fun things to do in our home state this season:
1. Take a Tour of an Amish Village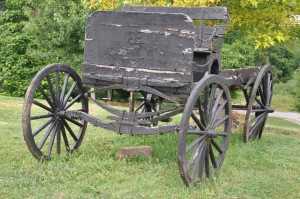 The Amish Village, located in Lancaster County is a great thing to do if you're looking for an interesting and informative way to spend the day.
See how our Amish neighbors live with a guided farmhouse tour, learn about blacksmithing, visit the barn animals and finish your day with some Amish goodies and hand-made crafts.
2. Hike Bushkill Falls
If you're more of an outdoorsy type, you can hike the extended network of beautiful trails and bridges that lead to Bushkill Falls. Known as "Niagara of Pennsylvania" these falls are a sight to behold in our own backyard!
3. Spend a Rainy Day at Carnegie Museum of Natural History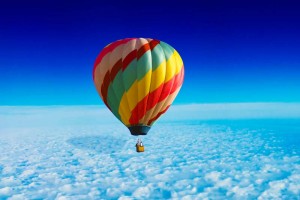 No trip to Pittsburgh is complete without a trip to the Natural History Museum! If you find yourself looking for something to do on a rainy day or hoping to get out of the heat for a while, the Carnegie Museum of Natural History is the place to go.
With over 20 million artifacts and specimens, you'll leave the museum knowing far more than you did when you went in.
4. Sift for Crystals at Crystal Cave
Crystal Cave in Kutztown is a great destination for families. Take a tour of the cave, sift for crystals and enjoy other activities such as miniature golf. Crystal Cave also boasts a beautiful picnic area as well as a delicious ice cream parlor for a sweet treat on a hot summer day.
5. Soar in the Skies in a Hot Air Balloon Ride
In southern Pennsylvania, the US Hot Air Balloon team offers daily hot air balloon rides. Go up with your friends or that special someone for an experience that is thrilling and unforgettable.
6. Spend an Afternoon at Cherry Crest Adventure Farm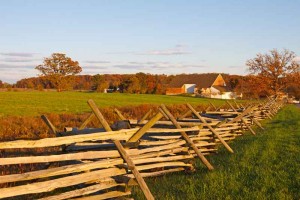 Learn about agriculture in a fun and entertaining setting at Cherry Crest Adventure Farm. There's something for everyone at this farm that operates year-round. It's even ideal for large groups for field trips or work excursions.
7. Soak up History at Gettysburg
For an educational and meaningful experience, head to the historical fields of Gettysburg. There's so much to see at this rich, historical site. Between the information centers, historical monuments, re-enactments and more, you won't regret experiencing this piece of American history in your own backyard.
8. Satisfy your Sweet Tooth at Hersheypark and Hershey's Chocolate World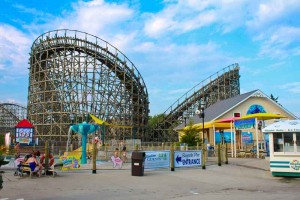 For a chocolate themed tour, waterpark and theme park, go no further than Hersheypark. You'll create lasting memories with your family that will make enjoying a candy bar even more special.
9. Take a Full Steam Adventure Ride
Take a ride on a steam train through scenic Amish country to Paradise, PA and back. This trip is ideal for families and couples or anyone with even a passing interest in locomotives!
10. Enjoy Mt. Pleasant
One of the most burgeoning neighborhoods in Pittsburgh, Mt. Pleasant offers beautiful parks, zip lining adventures as well as amazing restaurants and wine tasting. Photography enthusiasts will love the beautiful lookout with spectacular views of the city.
With so much to see in Pennsylvania this summer, it'll be easy to forget your plumbing projects and repairs. When the time comes to tackle your plumbing problems in Allentown, PA, call Schuler Services Inc. at (610) 991-7098 for expert help and advice.