Signs Your Water Heater Needs Maintenance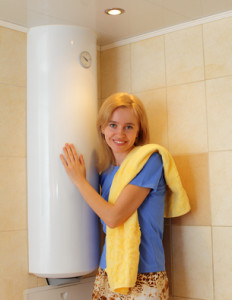 The water heater is one of the lesser thought about appliances in our homes. More often than not, we don't think about them until there is ice cold water hitting us in the face at six in the morning. There are many signs that your water heater may be on the outs. These are important to look for because delaying repair or replacement can be a hazard and you definitely won't have hot water for very much longer either. We have gathered a list of things you can look at to help give you an idea that your water heater needs replaced. 
These easy to follow steps will help you tell if your water heater needs replaced. They are quite simple and take no special equipment or tools, least not any you weren't born with. If you notice any leaks it could mean your water heater is about done. Depending on the amount of water and how frequent, replacement may need to occur sooner than later. Most water heaters last between 10-15 years. It is good to replace them between these times even if there are no visible problems yet. Internal parts you can't see, get corroded or encased in a build-up of minerals and can cause smelly or discolored water if left unchecked. You may also notice temperature problems. A shower that once was steaming hot for 12 minutes is now only semi-hot for eight minutes. Water might get too hot, or way too cold. Ideally, temperature should be kept between 120 degrees and 140 degrees. These all are sure signs your water heater is on its last leg and will need to be replaced. Most home improvement stores keep water heaters in stock and offer installation services for a fee.
Water heaters are an essential home appliance and should be cared for as such. Get in the habit of doing a yearly visual inspection on your water heater especially if it's five or more years old. It could make the difference between a hot and cold shower.
Is the water heater in your Allentown home acting up? Call Schuler Service at (610)-434-7103 and schedule a service call today!