Your Zionsville, PA Plumber
Are you looking for trustworthy plumbing services you can count on in Zionsville, PA? Call Schuler Service at (484) 263-0486 for immediate assistance. For other services, be sure to take a look at our online specials and discounts as well
The Most Trustworthy Zionsville Plumbers
When it comes to your home's plumbing services, there is nothing more important than the skill, dedication, and trustworthiness of the specialized team that is responsible for caring for it. As one of the top plumbing teams in the Greater Zionsville Area, Schuler Service is prepared to handle any plumbing issues you may encounter in your home.
For nearly 100 years, Schuler Service has been prioritizing the unique plumbing service needs of the Zionsville, PA community. Since then, the industry has continued to change, with new standards, practices, and equipment. Nevertheless, the quality care and customer service at Schuler has remained a constant you can trust and believe in.
Feature Master Plumbers and EPA-Certified Renovators.
Provide personalized service 24/7.
Stay active in professional associations, including the Allentown Master Plumbers Association, PHCC, and Better Business Bureau.
Common Plumbing Issues We Will Resolve For You
One of the most common plumbing problems for both homes and businesses in the Zionsville, PA area is a clogged toilet. This problem is common due to neglect for the items that get flushed down the toilet on a daily basis. An excess of toilet paper and foreign objects can cause your toilet to back up. Remember, your plumbing system cannot handle objects larger than the pipe, so don't put anything larger than that in your toilet!
A clogged toilet can do serious damage to your plumbing system, and even lead to burst pipes, which is a very serious issue requiring immediate attention. We recommend avoiding quick-fix solutions, as these can cause further damage to your system! Simply contact the professionals at Schuler Service for help!
Another common problem involves dripping faucets. This problem can cost you hundreds of dollars in wasted water every year! However, dripping faucets are an easy fix for our technicians! Give us a call for immediate repair.
Leaking pipes are another common problem. However, unlike dripping faucets, leaking pipes can be hard to spot. If left untreated, pipe leaks can cause serious damage to your home or business, including rotted floors, rusted metal, and more. Depending on how long the issue goes undetected, leaky pipes can even cost you a fortune in your water bills. Our technicians will help you locate the source of the leak and execute the most appropriate method of repair.
Another common plumbing problem that should never be ignored is a broken water heater. At Schuler Service, we provide same-day replacements. Nobody likes taking ice cold showers, or washing their dishes in cold water. A broken water heater can also cause your pipes to freeze and burst in the winter. Call us for immediate help!
Low water pressure is another concern, one which is usually caused by leaks in pipes. However, it may also be caused by high water demand at specific times of the day, especially if you live in an apartment building or if your business is located in a big city. Delaying repair on these issues can not only perpetuate the annoyance, but it can lead to more damaging problems in the future!
In addition, clogged drains can back up and spill water on the floor. They can also corrode pipes and cause serious internal damage to your plumbing system. Leaking pipes can actually cause real property damage, while dripping faucets simply waste water. Burst pipes from a broken water heater can lead to costly repairs, and even replacements, for your entire plumbing system.
Our professional Zionsville, PA plumbing technicians will catch these common problems and resolve them before any further damage can occur. Don't hesitate to contact us today!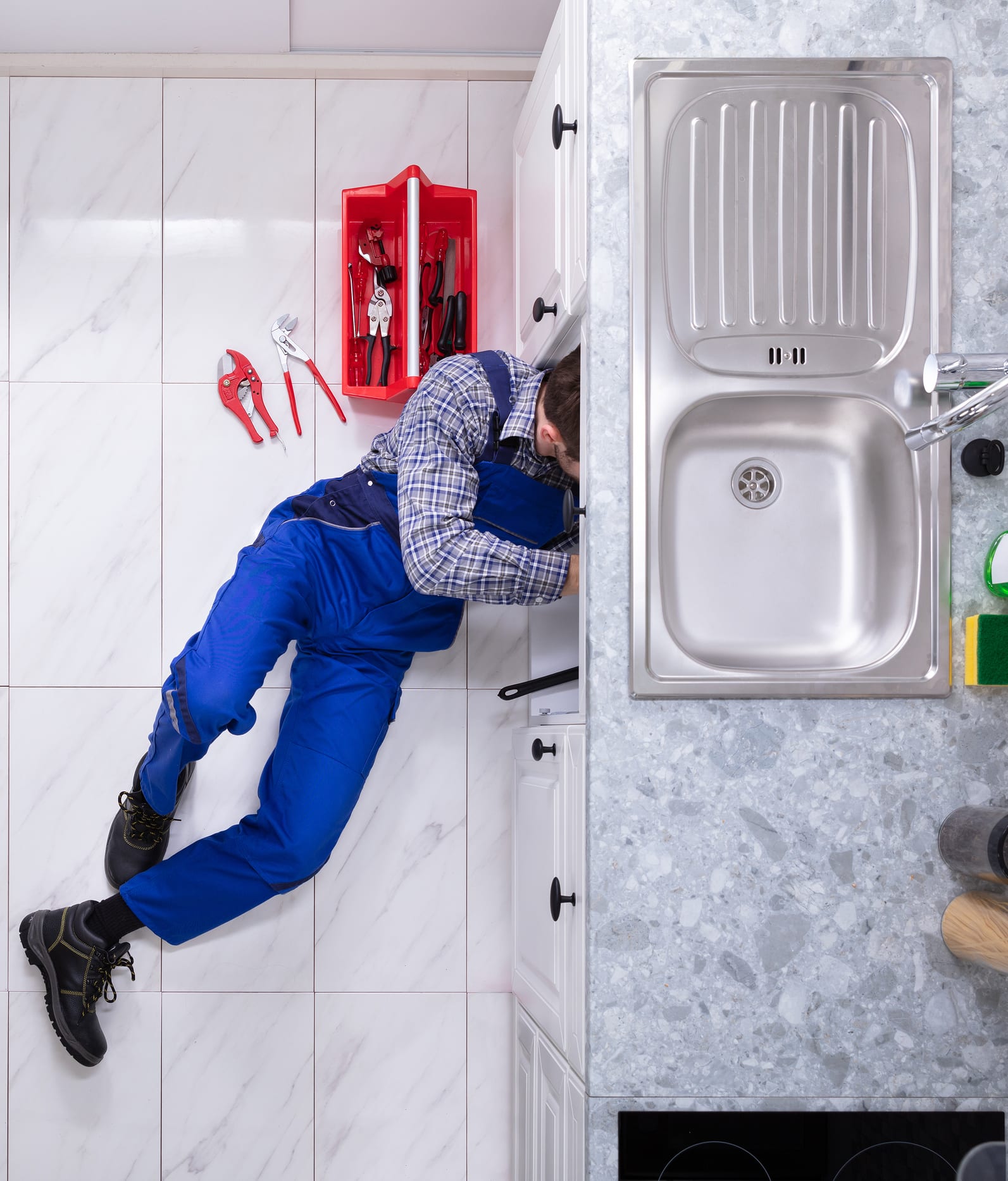 Our Top Plumbing Services
Service may be our last name but, it is our first priority as your plumbers in Zionsville, PA and the surrounding areas. Call Schuler Service today at (610) 434-7103 for the top plumbers in Zionsville, PA!