Your Local Walnutport Plumber
When you're in need of reliable plumbing services in Walnutport, PA, Schuler Service is the go-to solution! If you're in need of immediate assistance, feel free to call us at (484) 263-0486. Don't forget to take a look at our online specials and discounts as well!
We're the Walnutport, PA Plumbers You Can Count On For Anything!
The older your home is, the more likely you are to encounter plumbing issues, but even newer homes will be in need of service from time to time. Whatever your need, go with the pros! The Schuler Service team is the best in the Greater Walnutport area. Don't just take our word for it, check out our client reviews!
At Schuler Service, we've been perfecting plumbing since 1923! Since those days, the world of plumbing has continued to grow, change, and evolve with the times. Schuler Service has too! These days, we're able to provide you and your Walnutport home with the latest standards and technology in plumbing, and we can't wait to show you how we do it!
Install products from major brands, including Aristokraft, Bemis, Kohler, Liberty Pumps, Moen, Sterling, and more. Come by our showroom to learn more!
Feature Master Plumbers and EPA-Certified Renovators.
Provide personalized service 24/7.
Stay active in professional associations, including the Allentown Master Plumbers Association, PHCC, and Better Business Bureau.
Frequent Plumbing Issues We Can Handle
No matter what plumbing issue you're dealing with, the experienced and professional team at Schuler Service near Walnutport, PA has seen it all before! Here are a few common plumbing issues we have a proven track record of resolving for our clients:
Clogged Toilets: Nobody likes a clogged toilet, but unfortunately, this is a common problem that often results from accidents, or sometimes even simple neglect. Anything from excessive use of toilet paper to the introduction of foreign objects can do serious damage to your plumbing system, often leading to burst pipes.
Dripping Faucets: Each year, this common problem can lead to major expenses in water waste. Luckily, dripping faucets are an easy fix for the professional plumbing technicians at Schuler Service! Just give us a call and we'll be there to handle this simple repair in no time.
Leaking Pipes: Our Walnutport plumbers are no rookies when it comes to leaking pipes. We're specially trained to locate and repair leaks as quickly as possible, as soon as you notice them. Unlike dripping faucets, leaking pipes can be hard to spot, which can wind up costing you much more money than you realize as a result of damage beneath the surface. Over time, an untreated leaking pipe can lead to rotted floors, rusted metal, and more!
Broken Water Heaters: Ignoring issues with your water heater is always a bad idea. Not only could you end up struggling to properly wash your clothes or to get a shower in the morning, but in the wintertime, a non-functional water heater could even lead to frozen and burst pipes. At Schuler Service near Walnutport, PA, we offer same-day water heater replacement service all year long, so you never have to worry!
Low Water Pressure: This issue is a nuisance at best, but it can be caused by leaking or corroding pipes. If that's the case, the issue requires immediate attention. Once you notice that your water pressure isn't quite up to par, be sure to call our professional Walnutport plumbers as soon as possible! We can be out right away to locate and repair the source of your problem.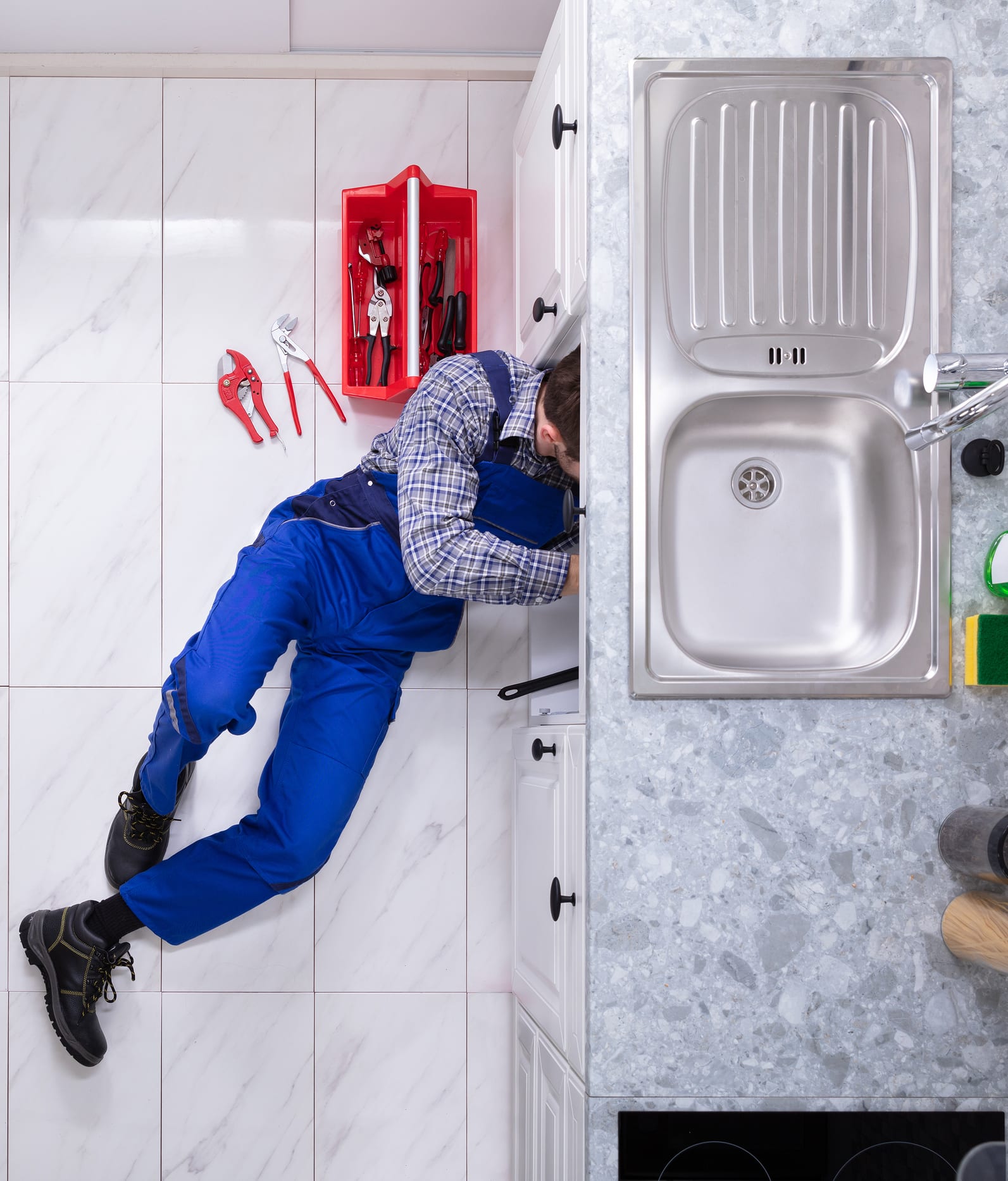 Our Top Plumbing Services
Service may be our last name, but it is our first priority as your plumbers in Walnutport, PA and the surrounding areas! If you're in need of service, call Schuler today at (484) 263-0486 for the top plumbers in the area!