Our customers often contact us with urgent plumbing problems that need same-day service. Salisbury Township residents appreciate our 24/7 emergency plumbing assistance and the quality solutions we provide for their homes. Take a look at our client reviews to see what your satisfied neighbors are saying about our work!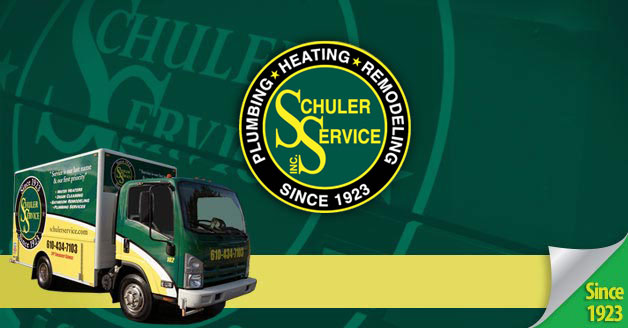 Enlisting our help means you will get a top-notch team that…
Offers and installs products from major brands, including Aristokraft, Bemis, Kohler, Liberty Pumps, Moen, Sterling, and more. Come by our showroom to learn more!
Features Master Plumbers and EPA-Certified Renovators.
Provides personalized service 24/7.
Stays active in professional associations, including the Allentown Master Plumbers Association, PHCC, and Better Business Bureau.
Below we will explore some of the more common plumbing problems our clients ask us to handle.
Leaking faucets: While faucet leaks may not seem very urgent, that steady leaking will lead to a higher water bill over time. We will help you fix any leaks by replacing your O-ring or washer, as these worn parts can cause excessive water to escape.
Toilet problems: Common toilet problems include clogging, worn out parts, leaking, and flushing problems. Our plumbing specialists will handle all repairs and replacements. If your toilet needs to be replaced to stay up to code, we will install a new unit for you.
Clogged drains: Clogged drains are often caused by a collapsed drain line, a burst pipe, or debris built up inside your pipes. Tree roots can also invade your pipe system and cause clogging; in this case, we will need to use advanced hydrojetting or drain snaking to break up the roots.
Water heater problems: If your water heater is over ten years old, you may start to notice problems cropping up. We urge you against attempting repairs on your own, as this can void the warranty. Contact your plumbing technician for help restoring your water heater to normal. Problem signs to look out for include rust-colored water, lack of hot water, unusual clanking sounds from sediment buildup in the tank, and mold growth in your unit. If your water heater is beyond repair, we will help you find the right replacement unit for your home and install it for you.

Our plumbing, heating, and remodeling solutions serving Salisbury Township, PA:
Video Inspections
Lavatories Repair and Installation
Bidet Repair and Installation
ADA Renovations