Stay proactive in your home maintenance routine with regular plumbing inspections. Annual maintenance will help you avoid common plumbing problems such as clogged drains, water heater leaks, and more. Whether you need your plumbing units repaired, replaced, or maintained, we've got you covered throughout the Pleasant Valley, PA area!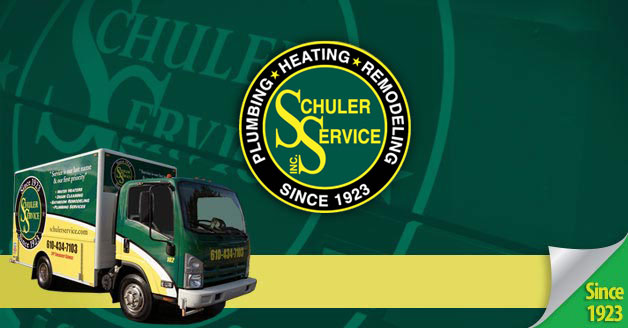 Our technicians are…
Experienced in servicing all major brands, including Aristokraft, Bemis, Kohler, Liberty Pumps, Moen, Sterling, and more. Come by our showroom to learn more!
Master Plumbers and EPA-Certified Renovators.
Available for personalized service 24/7.
Active members of a number of professional associations, including the Allentown Master Plumbers Association, PHCC, and Better Business Bureau.
Basic Plumbing Problems: What You Should Know
Understanding some of the most common plumbing problems will help you know when it's time to call for professional assistance. Here are five of the most common plumbing problems and our solutions.
Clogged drains: Materials such as grease, food, and hair can build up in your drains over time. If chemical drain openers and plunging fail to get the job done, contact our technicians for advanced clog removal services.
Leaking pipes: This is a plumbing issue that can cause considerable property damage. We recommend having your pipes inspected regularly for rust, corrosion, or white lime deposits that signal leaking. Most leaks can be stopped temporarily until a technician arrives to assess the damage and replace the damaged pipe. In addition to the repair service, our technicians will also inspect the rest of your pipe system to make sure there are no other damaged areas that may have been overlooked.
Leaking water heaters: Leaks in your water heater are usually caused by a rust spot on the underside of the water tank. If this happens, your water heater may be beyond repair. Leaking water heaters are an emergency, and we will dispatch a technician to your home as soon as possible to remedy the situation.
Frozen or burst pipes: A frozen or burst pipe is another plumbing emergency. During the winter, pipes are prone to swelling with ice and bursting, causing thawed water to spill out. It's extremely important to know where your main water shutoff valve is located so you can turn it off in the event of a pipe burst. Once you have turned the valve off, call your technician for repairs.

Our plumbing, heating, and remodeling solutions serving Pleasant Valley, PA:
Video Inspections
Lavatories Repair and Installation
Bidet Repair and Installation
ADA Renovations