At Schuler Service, we help solve all of your plumbing problems in Bethlehem Township. From drain cleaning to water heater repair to hydronic heating installations, we have you covered with 24/7 emergency services.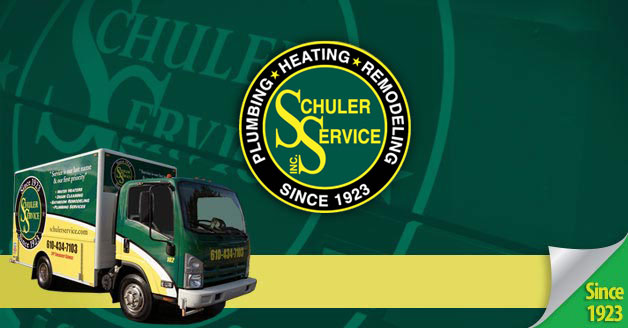 Schuler Service technicians are…
Experienced in servicing all major brands, including Aristokraft, Bemis, Kohler, Liberty Pumps, Moen, Sterling, and more. Come by our showroom to learn more!
Master Plumbers and EPA-Certified Renovators
Available for personalized service 24/7
Active members of a number of professional associations, including the Allentown Master Plumbers Association, PHCC, and Better Business Bureau
Our homes run on reliable plumbing systems. But what do you do when something goes wrong? Below we discuss some of the more common plumbing problems to look out for.
Burst pipes: Your pipes can freeze and burst during the winter. Your pipes will also become weak over time and crack or develop weak spots. Cracks can cause leaking and potentially cost you on your water bill. Burst pipes are emergencies and should be handled by a professional as soon as possible.
Water heater problems: Whether your tank is leaking or you're not getting enough hot water, water heater problems should be attended to immediately. Our technicians will repair any damaged areas or recommend a new unit if necessary.
Faulty sump pump: If you have a basement, installing an efficient sump pump is crucial. If you don't hear your sump pump kicking on, or you notice that the pump is collecting water but not sending it away from your basement, contact your plumbing technician for help. Sump pumps are designed to direct water away from the basement and your home's foundation. If they are not working properly, your home may be in danger of flooding during heavy rains.
Our plumbing, heating, and remodeling solutions serving Bethlehem Township, PA:
Video Inspections
Lavatories Repair and Installation
Bidet Repair and Installation
ADA Renovations