Do you have a project that has been put on hold multiple times because you don't have the money? No problem! No need to break the bank on your project, We have partnered with Keystone Help to offer financing options for all our customers in Allentown and the surrounding areas!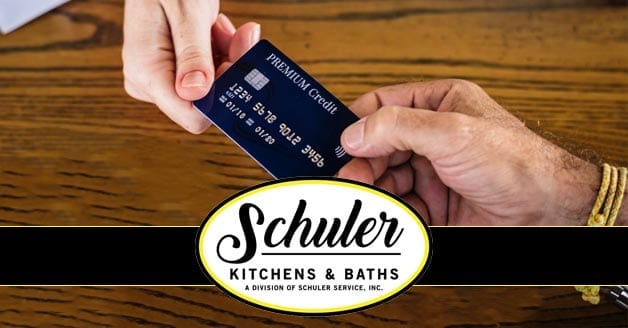 Are You in Need of Financing?
Home repair emergencies are never on a schedule and saving for them may not always be a possibility. As fellow homeowners we understand that there may not always be a "rainy day fund" for critical emergencies. While facing emergency repair issues can be a trying and stressful situation, our goal is to repair these issues all the while providing you with peace of mind.
How Can Financing Help?
Financing through Keystone Help offers a stress-free and efficient solution to emergency repair service. Following an easy application process our customers can rest assured knowing they can receive financial assistance. Once approved, you can use these funds towards Schuler Kitchens & Baths repair and emergency service restoring your home to perfect condition.
How Do You Apply For Financing?
Applying for financing through Keystone Help is quick and easy for Schuler Kitchens & Baths customers. Click the button below and fill out the application. Once approved the credit can be used in conjunction with Schuler Kitchens & Baths and our wide array of repairs, installations, and maintenance services. Simply apply on the desired offer by clicking below.