Need a plumber?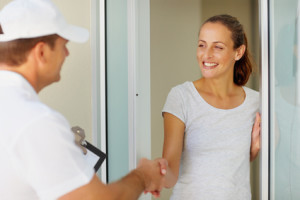 Choosing the right plumber in Allentown is important. As a homeowner you want the job done right whether it is a routine inspection, repairing a small leak or a larger job like replacing your hot water heater. You want the job done reliably and at an affordable price, so before something goes wrong you need to look into local plumbing companies and find the best possible plumbing technician to meet your needs. Don't wait until you have a plumbing emergency and just pick the first plumber from the phonebook, the cheapest plumber or the first company with an available appointment. There are a number of factors to consider and a little research you need to perform beforehand to ensure that you will be getting the best plumbing service possible.
Ask trusted friends and neighbors for their plumbing experiences in the Allentown area. See who they have used in the past and how satisfied they were with the service they received. This feedback as well as reading online reviews is a great place to start your search. You should also always make sure that any plumber you turn to is properly licensed as well as insured – you can typically find this information on their website or simply by contacting and asking them. You then want to be sure to find a plumbing company that guarantees their work. Any good company should be willing to stand behind any jobs they do and willing to fix any mistakes they happen to make.
Take into consideration the quality of the parts they use and if they have the most technologically advanced equipment. Often, incredibly cheap service means poor service along with cheap parts and no guarantees. Look into their availability as well as the services that they offer. You want a plumber who not only can handle small, simple jobs but also larger ones if the need arises. Asking questions is not only a great way to get answers, but also a way to assess whether or not you will be handled professionally and courteously. This basic information will help you choose the right Allentown plumber as well as build the foundations of the relationship between homeowner and plumbing technician.
Are you looking for a trustworthy plumber in Allentown, PA? Call Schuler Service at (610)-434-7103 and schedule a service call today!