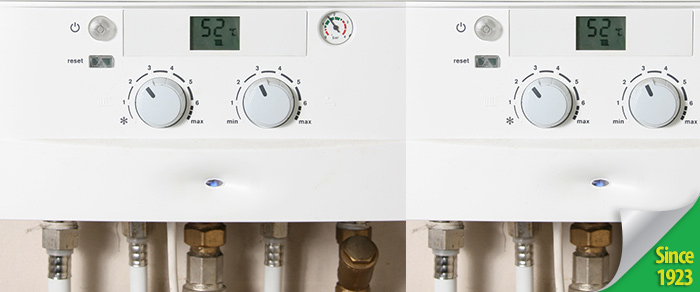 Oil is a costly fuel. With an oil-fueled boiler, you need to regularly refill on oil just to keep your unit running. Fortunately, we offer professional oil to gas boiler conversions for our Allentown clients. Take a look at our client reviews to see what your neighbors are saying about our services!
Benefits of Converting to a Gas Boiler
Gas boilers provide…
Improved energy-efficiency: You will have a constant supply of heat and no longer need to keep track of how much oil you have left. This will help you save on constant refill services.
Many other uses for natural gas: According to the Department of Energy, natural gas is the most cost-effective energy source for homeowners. Over half of the nation's homes are heated with natural gas. Convert from oil to gas and enjoy greater energy-efficiency with your everyday appliances:
Stoves and ovens
Water heaters
Central heating units
Clothes dryers
Fireplaces
Barbecue grills
Pool and garage heaters
Outdoor light sources, including tiki torches
These common appliances are just a small sampling of the vast list of uses that complement natural gas power.
We strongly recommend making the switch from oil to gas, especially if you plan on living in your current home for many more years to come. If you decide that a gas boiler is for you, contact our team at Schuler Service. We will provide you with a free estimate and walk you through the conversion process. Our technicians are at the top in their field and will ensure a quality oil to gas conversion for your boiler system.
We're always working to give our clients the best service. Our work doesn't end once your boiler system is properly converted. We'll also offer useful tips on keeping your heating system working smoothly and efficiently during the winter months!
Call Us Today!
Schuler Service has been perfecting the art of plumbing since 1923. Our industry has continued to change since then, with new standards and more advanced technology to help your home stay safe. But one thing has remained constant: our dedication to providing the best plumbing solutions. You've got questions, we've got answers!