Dreaming of warming your feet with radiant floor heat? Need an electrical upgrade? Have a wiring problem? Call the pros at Schuler Service for professional electrical services in Allentown, PA. Our on-staff, licensed electricians are ready to handle any problems in your home. Take a look at our client reviews to see what your neighbors are saying about our work!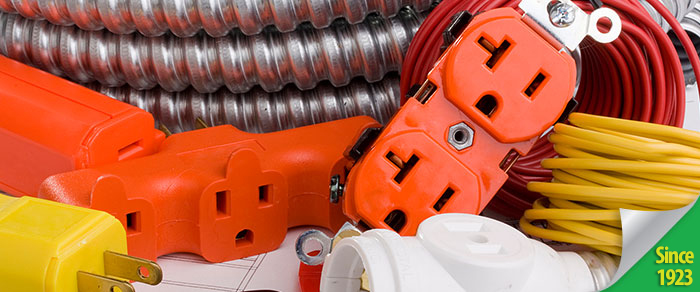 Top Energy-Saving Electrical Updates for Your Home
Although big-ticket, eco-friendly home improvements such as solar panel installations and geothermal heating systems are gaining in popularity, they don't necessarily fit the average homeowner's budget. However, you can still make changes on a smaller-scale that add up to big energy savings. Here are three simple upgates that can be performed by our experienced electricians at an affordable rate.
---
Installing a Ceiling Fan
Installing a ceiling fan is one of the easiest, most cost-effective updates you can make to improve the energy efficiency of your heating and cooling systems. Whether you have forced-air, window units, or no air conditioning at all, an appropriate-sized ceiling fan will cool your space during the hottest summer months at a low cost to you.
Improved airflow throughout your home means thermostats can be set to several degrees higher than usual, without compromising comfort. Ceiling fans can even help heat your home when set to reverse during the cooler months; backwards flow pushes the warm air that collects at the top of rooms down to where it's needed.
Adding and Updating Outlets
Our electricians can install and update outlets in a matter of hours, for a surprisingly low cost. More outlets in more convenient locations throughout your home can make life easier and make your home more attractive. They also provide an opportunity for electricians to better insulate the outlet boxes located inside walls. Outlets located on exterior walls are likely to be a source of drafts, especially in older homes; properly insulating them from the inside out prevents these drafts and can lower your home heating and cooling bill significantly.
Updating Switches
Adding dimmer switches to many of your home's lighting fixtures is a quick update that will save you energy and provide more flexibility in your home's lighting options. Instead of a traditional binary on/off switch, dimmer switches allow users to set lights based on a range of bright to dim settings–meaning you're never using too much light at once. Luckily, compact-fluorescent light (CFL) and other energy-efficient light bulbs are increasingly available in dimmable options, too, affording you even more bang for your eco-friendly buck.
All of these electrical updates can be performed quickly, easily, and affordably by our licensed electricians.
---
Call Us Today!
Schuler Service has been perfecting the art of plumbing since 1923. Our industry has continued to change since then, with new standards and more advanced technology to help your home stay safe. But one thing has remained constant: our dedication to providing the best plumbing solutions. You've got questions, we've got answers!