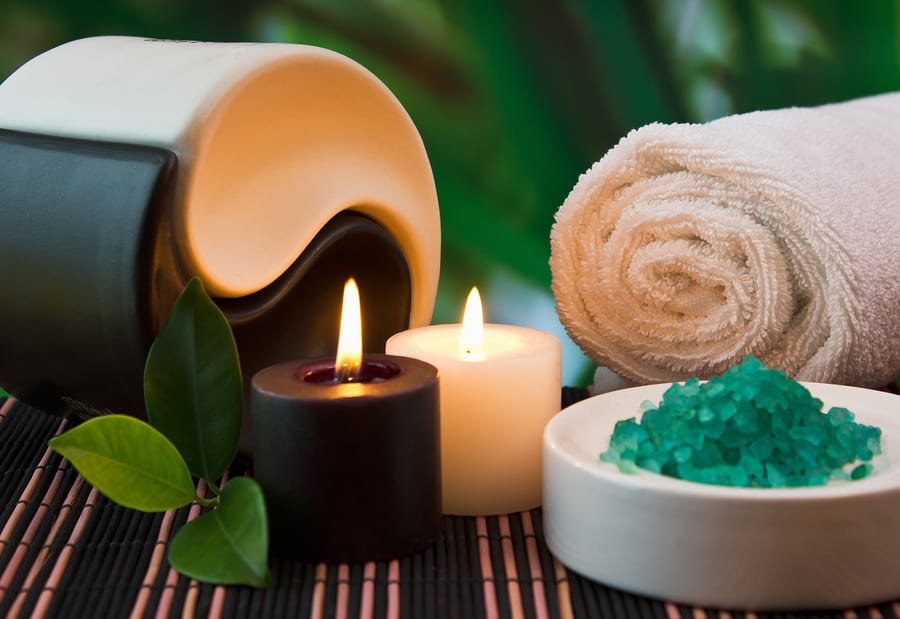 5 Tips to Transform Your Bathroom into a Luxurious Home Spa
After a hard day, there's nothing you want more than to relax. If you're dreaming of your own peaceful retreat, remodeling your bathroom into a luxurious spa center of your very own can do the trick.
There are a lot of changes you can make to bathrooms of all sizes in order to give it a total rejuvenation makeover. Here are a few tips you can follow if you're hoping to transform your bathroom into your own personal relaxation oasis.
Choose Soothing Colors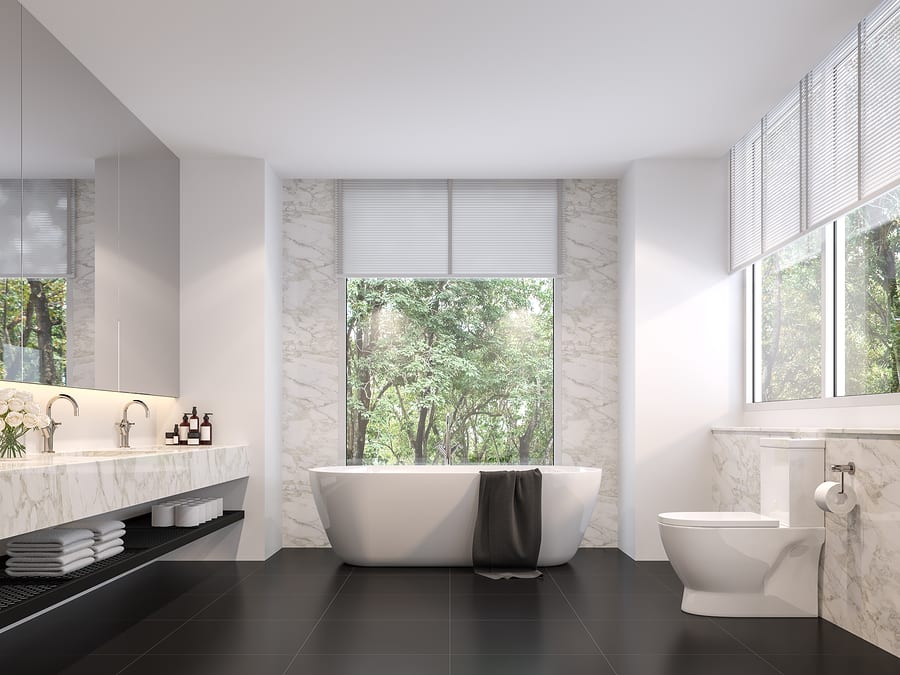 A few new coats of paint can go a long way towards drastically improving your bathroom. Both neutral colors like whites and grays as well as Earth-tone colors like varying shades of green, brown, and beige can have a calming effect psychologically.
This is ultimately the desired effect if your attempting to turn your bathroom into a spa. In smaller bathrooms, a lighter color can also add a sense of spaciousness and depth, adding to the relaxing motif.
When following this advice, it's best to avoid contrasting shower curtains, rugs, and other decor that interfere with the natural, soothing aesthetic.
Add Extra Storage Space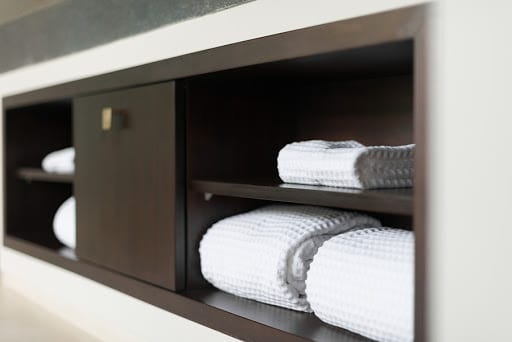 If you truly want a spa-like bathroom, then you're going to need room to accommodate a variety of amenities like high-quality toiletries and towels. That's where some cleverly engineered storage comes in.
Try to think of how a professional spa would organize and display toiletries to match their desired aesthetic. A few tiers of open shelving, a few well-placed baskets, a toiletry tray, and a variety of glass storage jars can add a sense of refined dignity to your space.
In smaller bathrooms, this also has the added benefit of space-saving, which increases the relaxation effect and reduces annoying clutter.
Upgrade Your Tub and Shower Head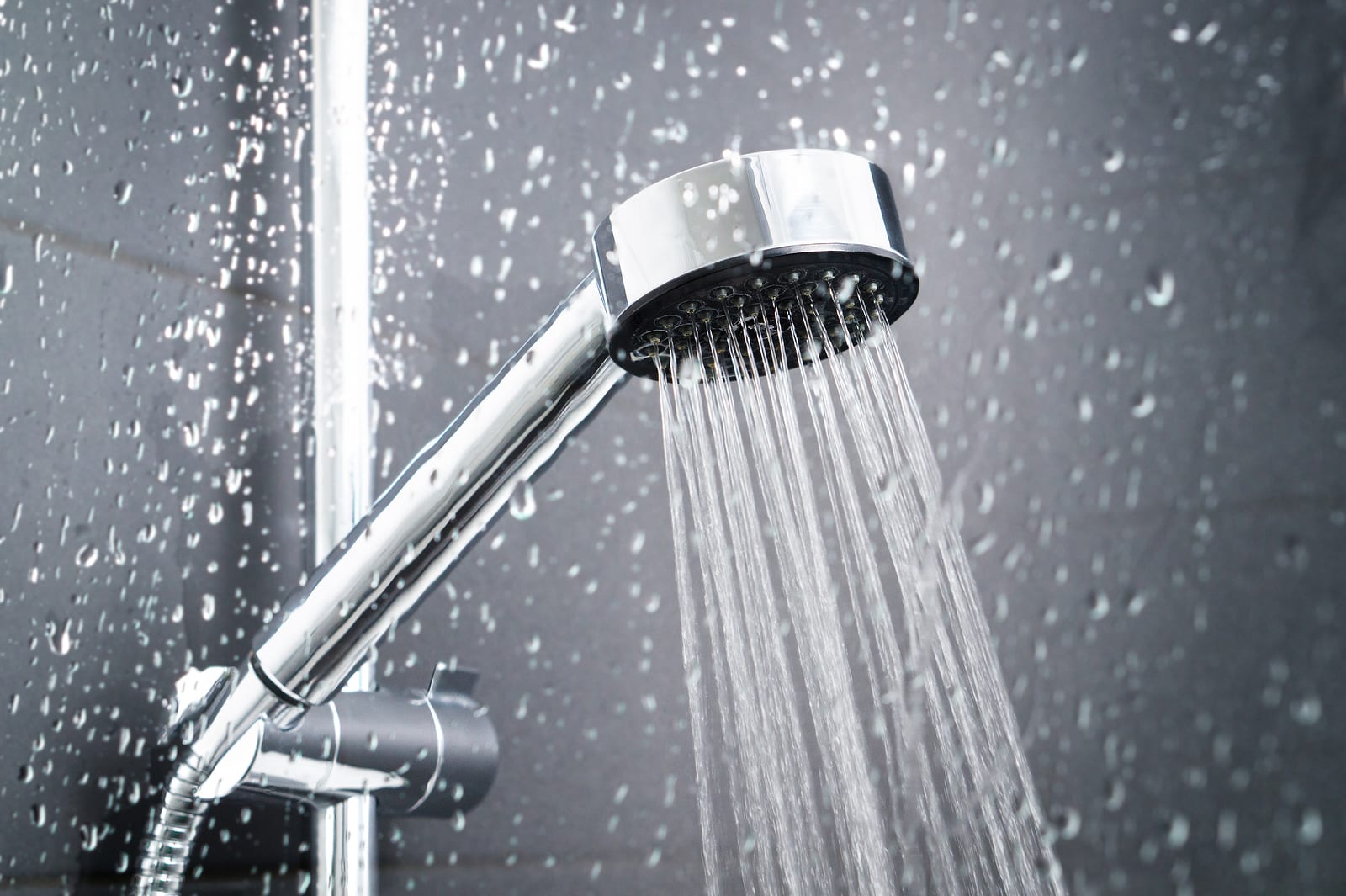 One of the key elements of your new bathroom spa should be an upgraded bathtub and showerhead. This part of the bathroom is an essential function, and it should be given the appropriate attention.
A professional-grade soaking tub is an ideal choice if you're looking to up the serenity factor of your bathroom. A wide array of scaled-down soaking tubs are available for smaller bathrooms, and in larger bathrooms, a full-size Japanese style soaking tub will allow you to submerge your entire body from the neck down. Some soaking tubs even include built-in seats in order to maximize comfort.
If a soaking tub is too much, then you should at least invest in a high-quality massaging shower head. Most massaging shower heads offer a variety of settings that allow you to set your shower to the perfect amount of water-pressure, which can help target your body's sore areas more directly.
Invest in High-Quality Linens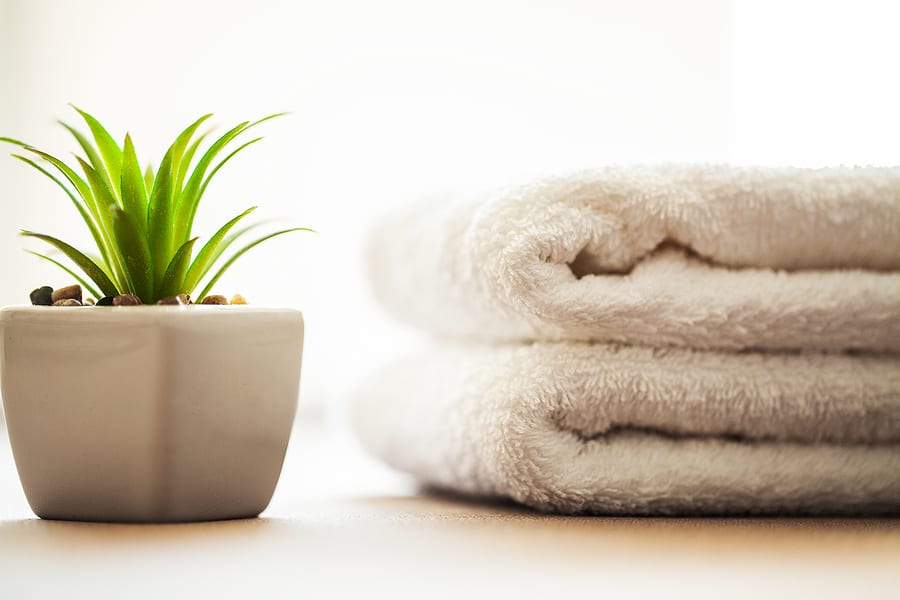 No spa-style bathroom is complete without luxury towels and washcloths. Towels tend to be visible most of the time, so purchasing a set of designer towels can help tie your space together, looking intentional rather than messy.
Fluffy, soft, and inviting towels can keep the comfort going even after you leave your bathroom. For a serious upgrade, consider installing a towel-warming drawer that can help keep your towels feeling as fresh as possible when you get out of the bath.
Decorate Tastefully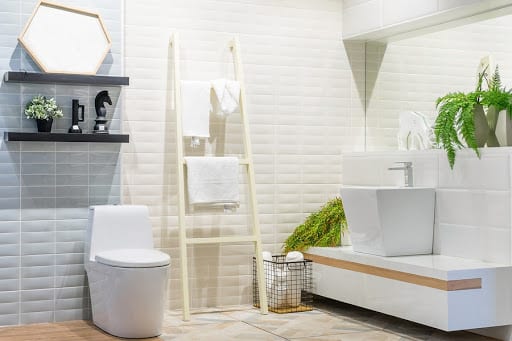 A few final decor touches can really push your bathroom remodel into luxurious territory, but make sure your decorations remain tasteful and in accordance with the rest of your desired look.
A few good decorations to include are living plants and flowers, aesthetic photos or paintings, and soft, plush rugs that match your color scheme. New hand soap dispensers and soap dishes can also help give your bathroom a true high-society flare.
These little elements are usually inexpensive and a breeze to execute, but you'll be amazed at the tranquility they can bring to your spa area.
Whether your next remodel is a bathroom spa project, kitchen makeover, or another custom job, the experts at Schuler Service are extremely qualified and trained to get the job done. Whatever your goal, don't hesitate to contact us when considering your next home improvement project. You won't be disappointed.