At Schuler Service, one of our most convenient services is our 24/7 emergency plumbing assistance for our Allentown customers. Take a look at our client reviews to see what your neighbors are saying about our work!
What's Considered a Plumbing Emergency?
Anything that doesn't feel right in your home is an urgent matter. We understand this. But there are some problems that just can't wait until the morning, or even another hour. When you've got a time-sensitive situation, we've got you covered with our 24-hour emergency services. So what kind of emergencies do we work with?
Consider a burst pipe. Burst pipes are serious, time-sensitive problems that require immediate attention. If your heating system breaks in the middle of winter, this could lead to your pipes bursting, which will then cause flooding and additional damages and risks to your home. Calling us for emergency assistance is recommended in this situation, instead of waiting for a general plumbing visit.
For Emergency Situations:
Water Heater Repair and Replacement
Clogged Drains
Water Line Repairs
Sewer Line Repairs
Anything you consider an emergency
Once you call with an emergency, our plumbers will get to your home as soon as possible to repair the problem. Depending on the situation, we will be able to fix the issue during our initial visit, or we may need to return for follow-up repairs. Either way, we make sure to solve your problem using the most effective repair methods.
Plumbing emergencies don't mean your home has to turn into a mess. Our plumbers arrive with shoe covers and drop cloths, leaving your home unsoiled. You're stressed enough as it is, so we make sure your home doesn't fall casualty to any more mess!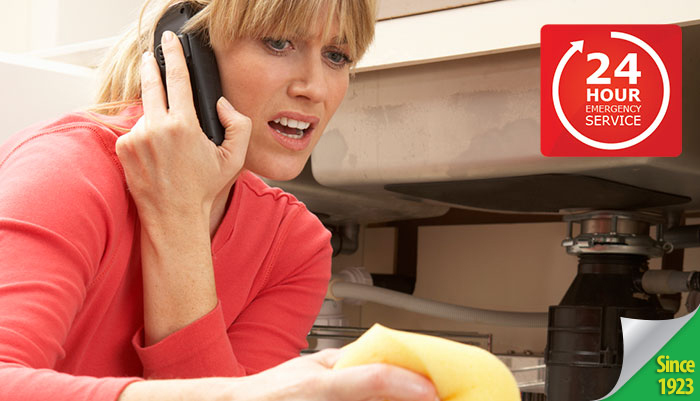 Call Us Today!
Schuler Service has been perfecting the art of plumbing since 1923. Our industry has continued to change since then, with new standards and more advanced technology to help your home stay safe. But one thing has remained constant: our dedication to providing the best plumbing solutions. You've got questions, we've got answers!